Enable the Workplace of
Tomorrow, Today
Hybrid work is dramatically changing how organisations manage physical spaces. New ways of working are demanding new ways of thinking about workspace management.
While the physical office is here to stay, teams increasingly rely on dynamic and flexible environments that support an effortless transition to hybrid working – where collaboration can thrive both on-site and remotely.
The challenge is to design a hybrid workspace that evolves with the way your teams meet up, socialise, and collaborate and adapts to how they will work in the future. Enable the workplace of tomorrow, today by unleashing the full potential of your workspace.
66%
of business leaders are thinking of redesigning physical spaces to fit hybrid environments
— Microsoft's 2021 Work Trend Index
54%
Human-centric work design — featuring flexible work experiences, intentional collaboration opportunities and empathic management — can increase employee performance by as much as 54%.
— 2022 Gartner Inc
Your Platform to the Future Workplace
Modern workplace enhancement platforms provide the tools and insights you need to optimise your workspace functionality while managing costs. Redesign, integrate, and support your hybrid workplace with a holistic approach that will help nurture employee engagement, facilitate a more dynamic way of working, and help you reach new performance levels.
Enabling Businesses to Create a Dynamic and Efficient Hybrid Workplace With a First-Class Employee Experience
If the needs of your business and employees are changing faster than your workplace can keep up with, you're not alone. Investments in workspace management platforms will yield rich dividends. Keep employees connected and engaged—maximise their productivity and everyday potential.
13%
A Gartner survey revealed that only 13% of employees are fully satisfied with their experience.
— 2022 Gartner Inc
RICOH Spaces enables you to respond to changes in how people work so you can create a hybrid workspace that delivers a seamless employee experience now and in the future.
Bringing workplace management under one roof integrates activities such as desk booking, meeting room management, wayfinding, and more – retaining the best of the physical office experience and seamlessly combining it with the best of remote working.
RICOH Spaces – your workplace employee experience platform – unlocks the insights and capabilities required to adjust ineffective ways of working, improve collaboration, and reduce costs – preparing your business for how tomorrow will work.
Get Connected with a Smart
Workplace Experience Platform
RICOH Spaces is a cloud-hosted workplace experience enhancement platform designed to optimise your business, with areas such as desk bookings, space bookings, wayfinding, workspace insights, and more.
RICOH Spaces enables you to adapt to the new normal on many different levels effortlessly.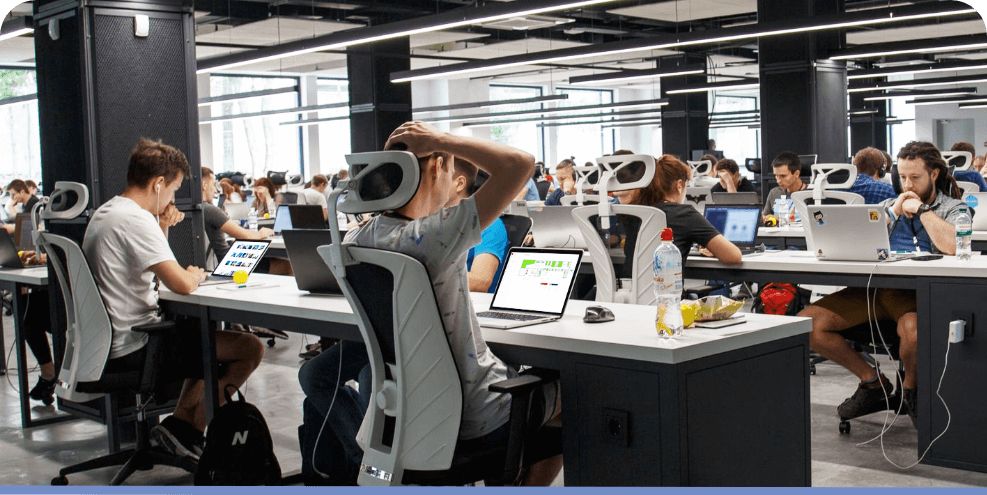 Enhanced Employee Experience
Grow your workplace's potential over time with a scalable platform. RICOH Spaces brings you the workplace of tomorrow, today by enhancing the employee workplace experience and allowing you to redesign your workspace for full utilisation and increased productivity.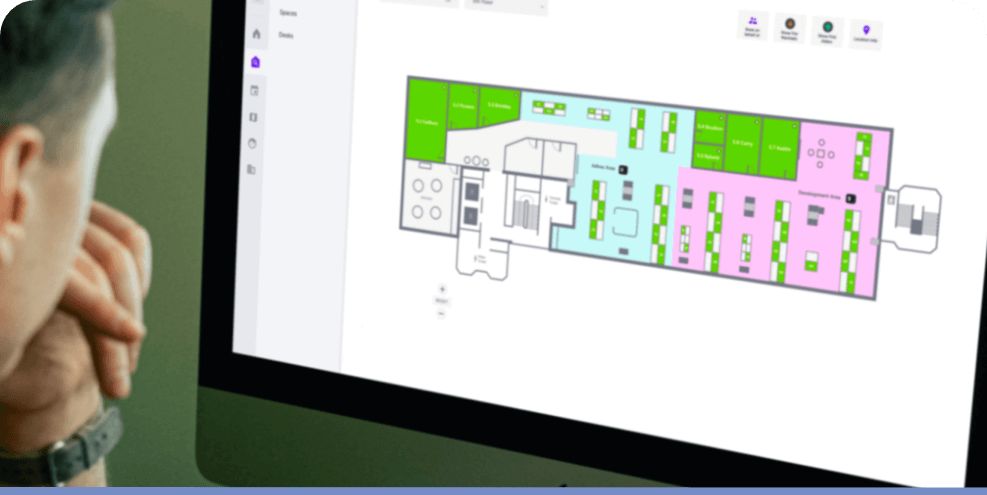 Desk Management
Manage your desks with fully customisable, interactive floor plans. You can assign desks to people/groups, set policies, e.g. how many days in advance a desk can be booked, find desks with zoning and QR check-ins.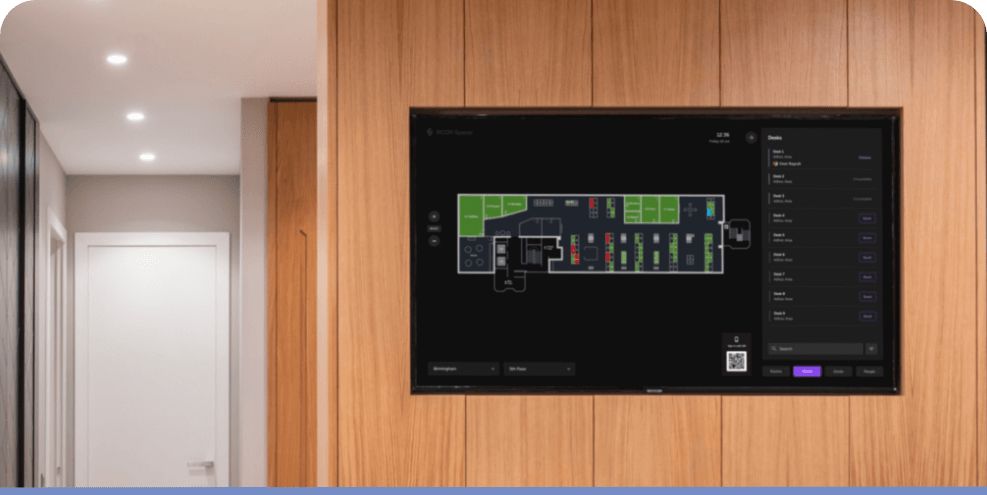 Wayfinding
Make your workplace more vibrant and bring it to life with Wayfinding, which offers the flexibility to view a live floorplan and book resources directly from a large format display located in your office.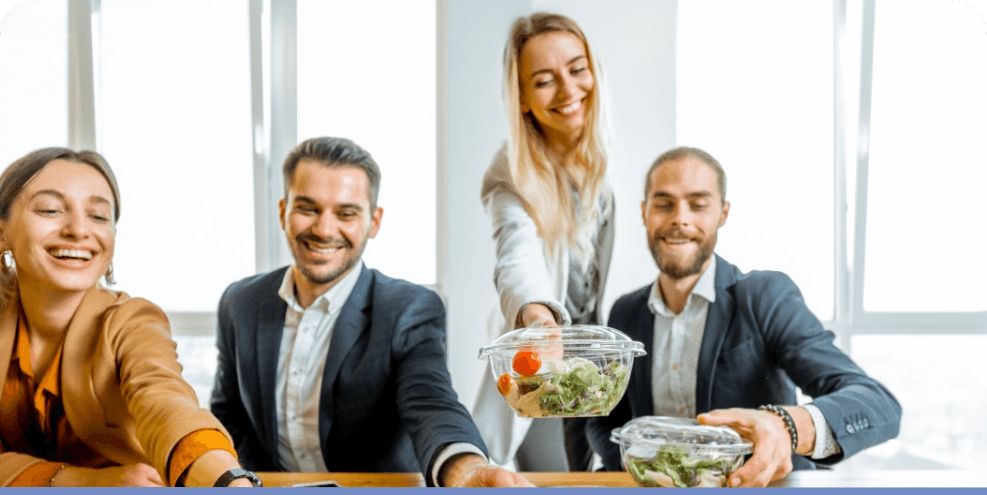 Service Requests
Create and manage service requests and decide which options are available when requested. Be able to schedule automated actions and assign and restrict services to certain areas.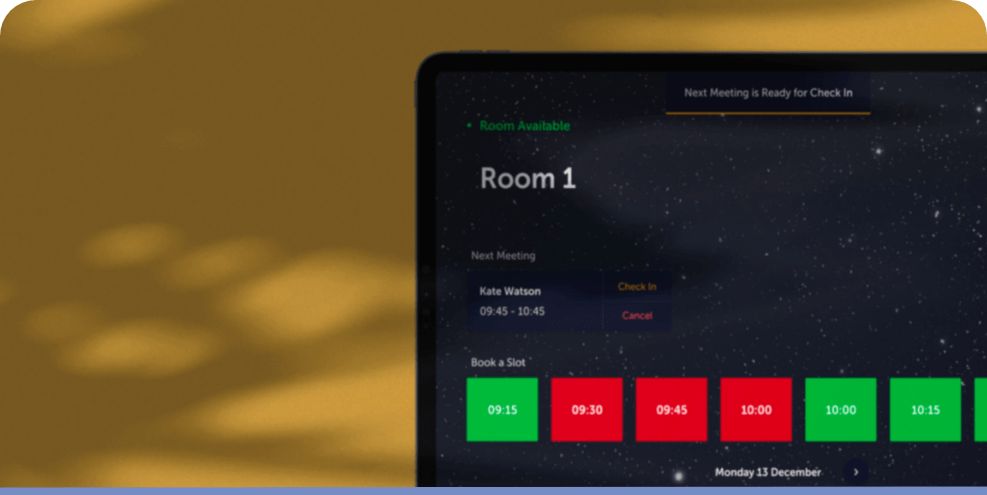 Room Management
Manage all of your meeting rooms via an app. You can configure all your locations, meeting rooms, desks and more, all in one place. Use the panels to book available rooms quickly and efficiently. Sync with Office 365 resources and calendars, create and manage non-O365 spaces, easily view space availability on visual floor plans and set flexible booking policies.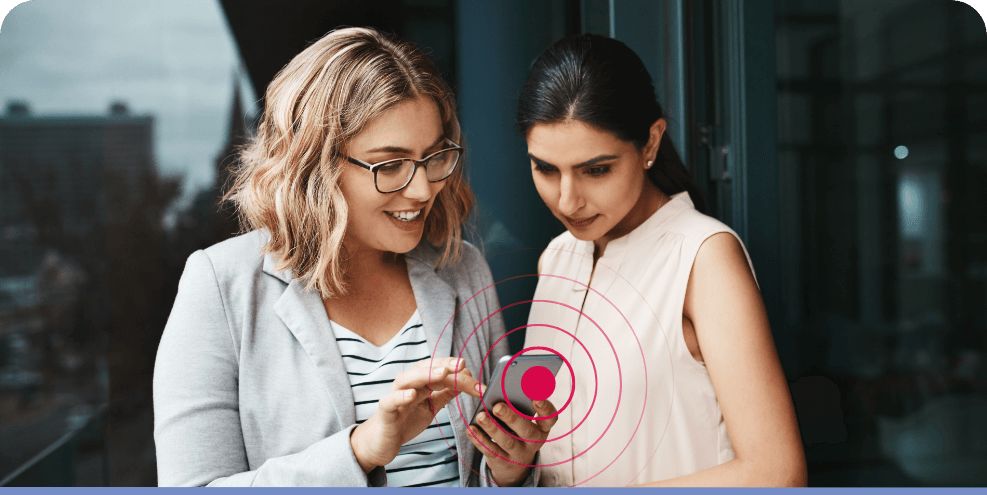 Internet of Things (IoT)
Add the latest IoT sensor technology for detailed, real-time data about your spaces. You get to quickly view available space on the visual floor plans, easy sync with Microsoft Teams devices and integrate to O365 for expected space usage projections.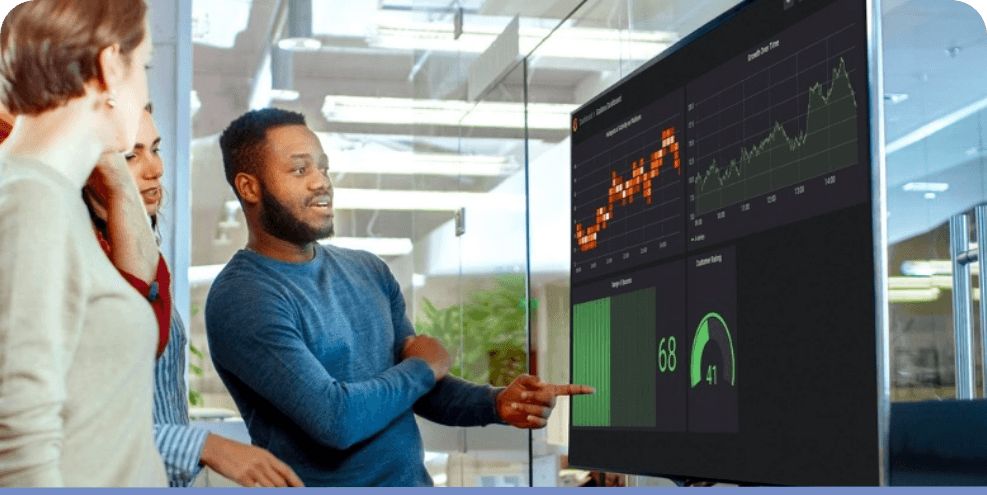 Digital Signage
Deliver meaningful messaging from your smart spaces and internal communications to your digital screens. Manage your screen network from anywhere and securely display real-time data dashboards from sources, such as Power BI.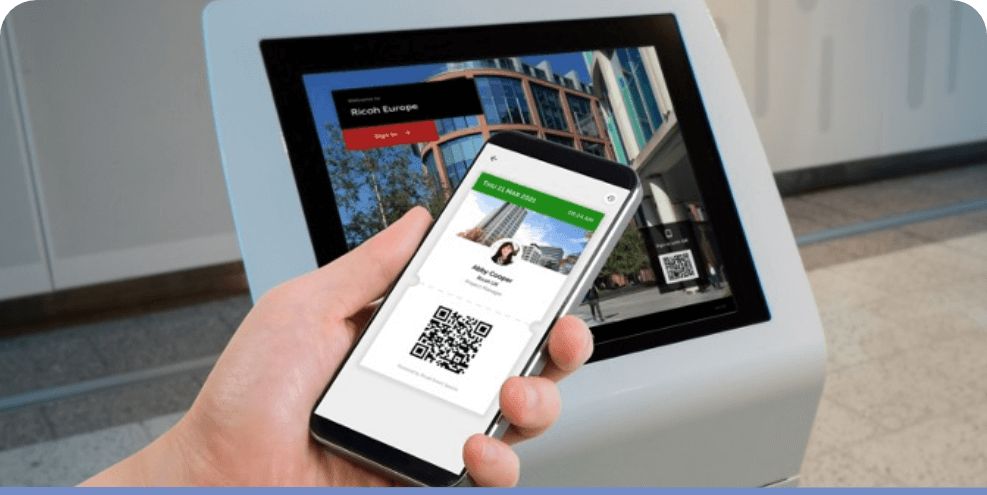 Visitor Management
Make a great first impression, increase security and employee productivity. Get access to full admin visitor logs and see how many visitors are on-site and easily view space availability.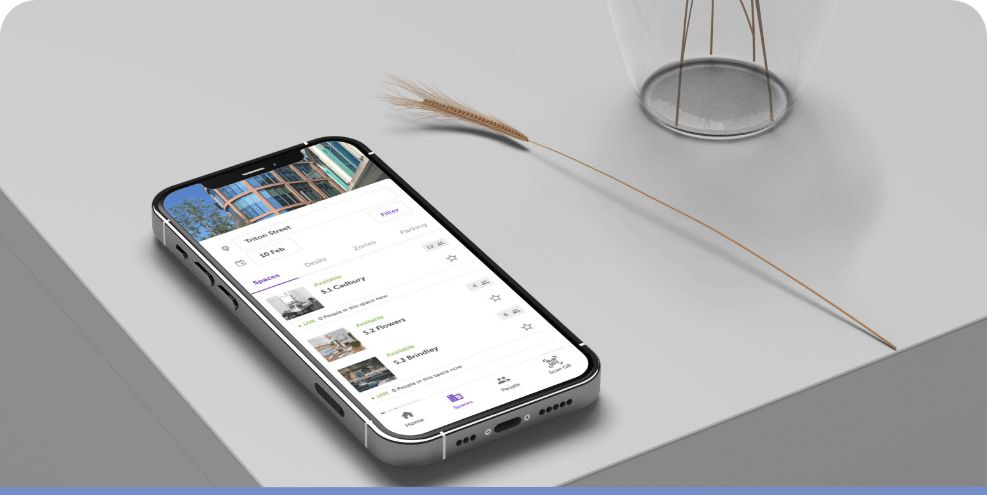 Mobile App
Put the workplace at your fingertips, empowering employees to book rooms, desks, create service requests and much more whilst on the go.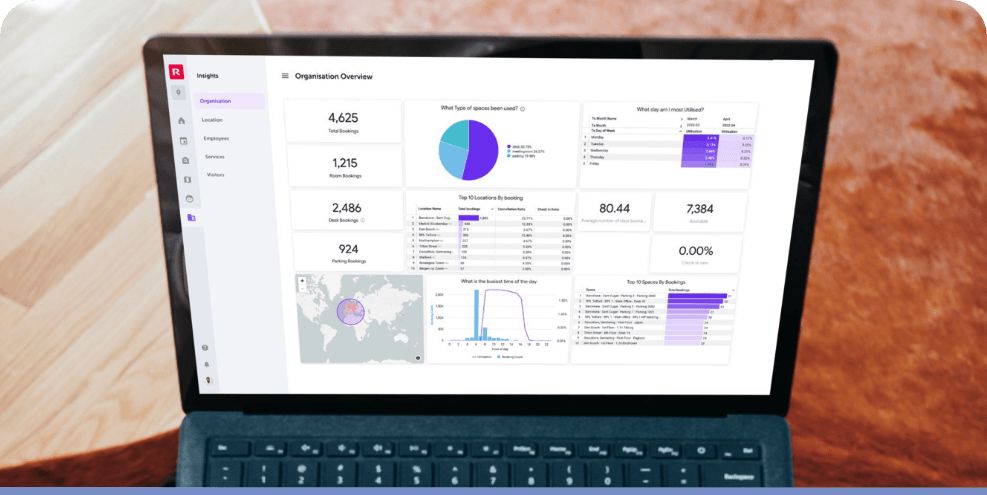 Workspace Insights
Understand how your workplace is being used and adjust ineffective ways of working, improve collaboration, and even, reduce costs.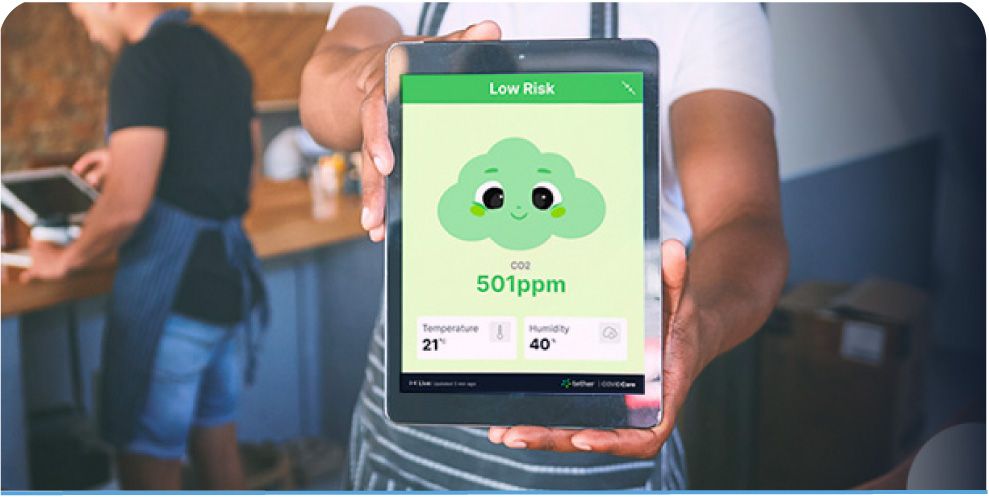 Building Health
Show your community live, real-time CO2 levels on public display.
RICOH Spaces Can Be Scaled to Your Business as It Grows
Respond to the needs of your business by scaling your solutions as your business grows, taking on a cost-effective and flexible journey, and deliver business outcomes, enabling businesses to:
Why Ricoh?
RICOH Spaces delivers a dynamic and efficient hybrid workplace with a first-class user and customer experience. We facilitate hybrid working while capturing extensive workplace analytics, allowing organisations to make decisions based on real-time data.
With Ricoh's global capabilities, we provide an enterprise-grade platform, with the necessary hardware and services, for a true turnkey solution. RICOH Spaces is a highly dynamic workplace experience platform created to resolve real-world business challenges and do this by providing:
Recommended resources for you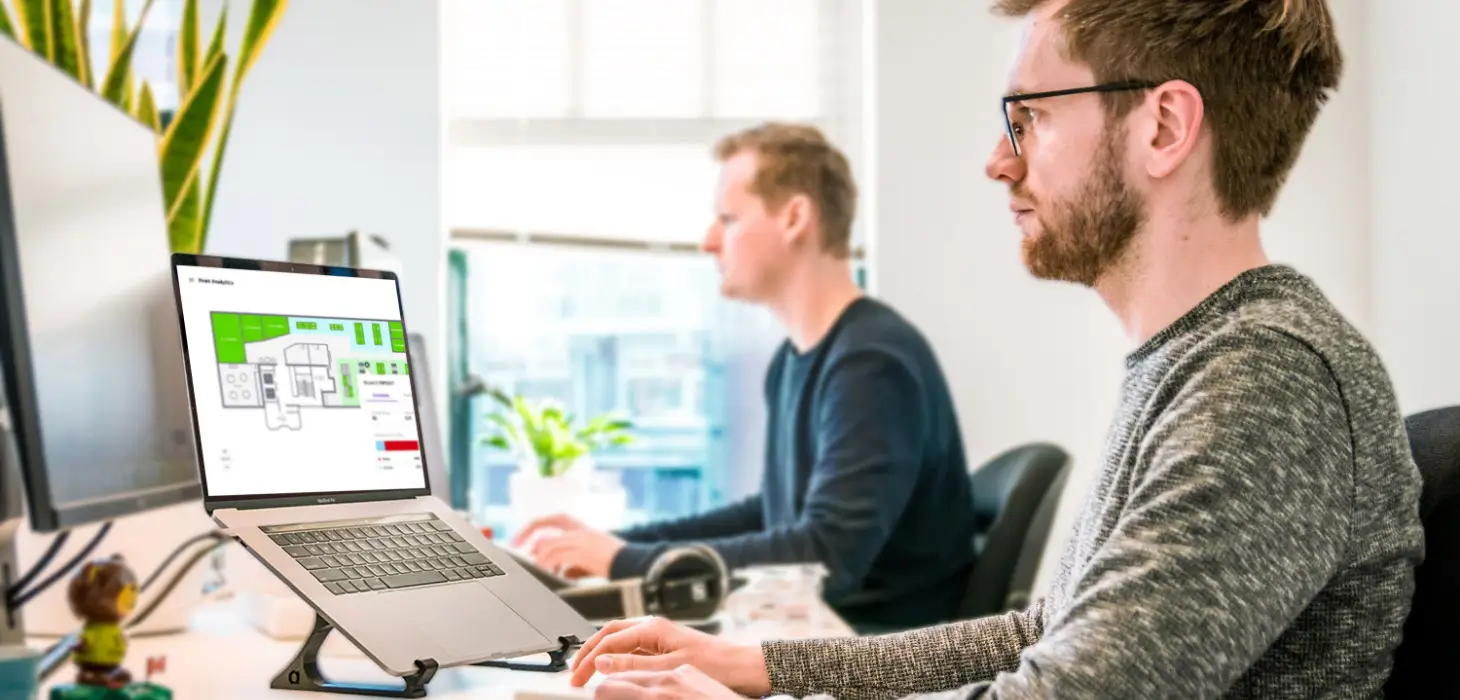 Article
Creating a Seamless Digital Workplace Experience
Looking for ways to improve collaboration and efficiency in your hybrid workplace? Learn how this workspace management tool can help you build a connected and seamless digital workplace experience.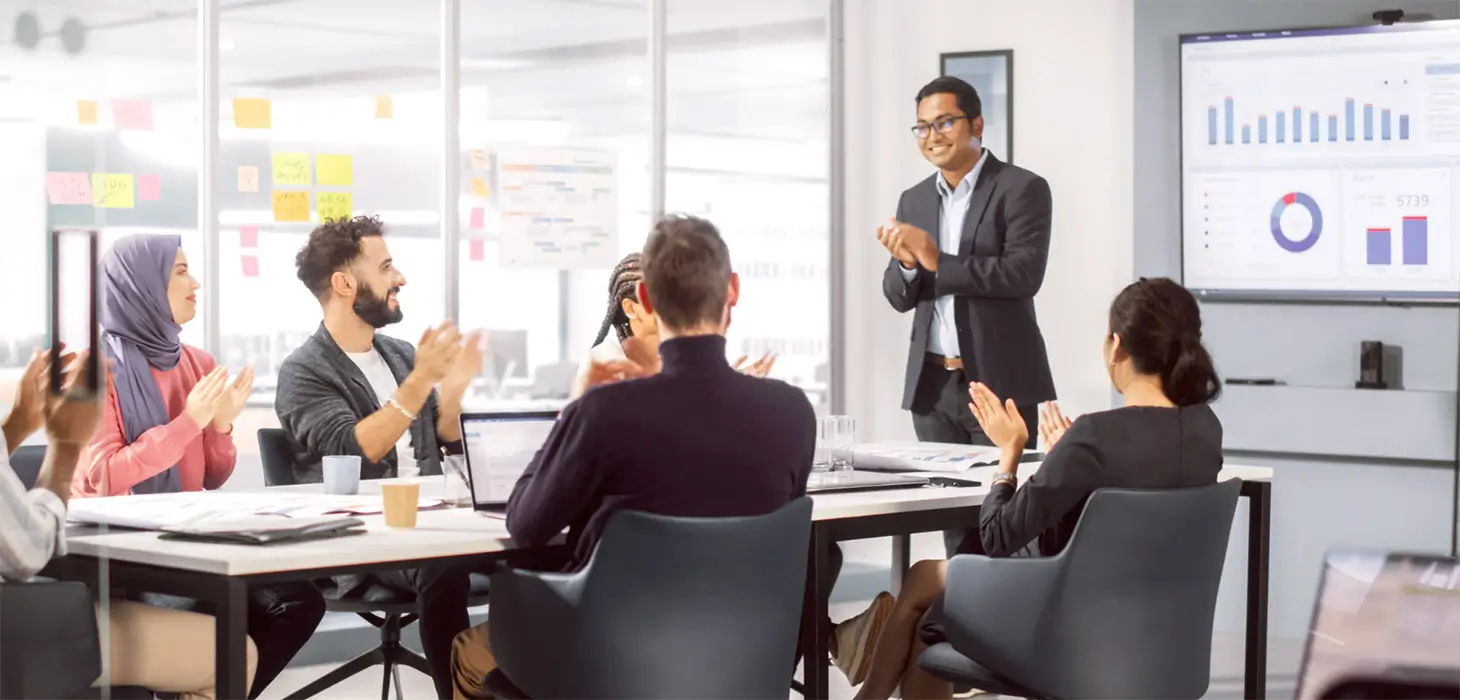 Article
Top 5 Emerging Hybrid Workplace Trends
The modern workplace is evolving at a progressive rate.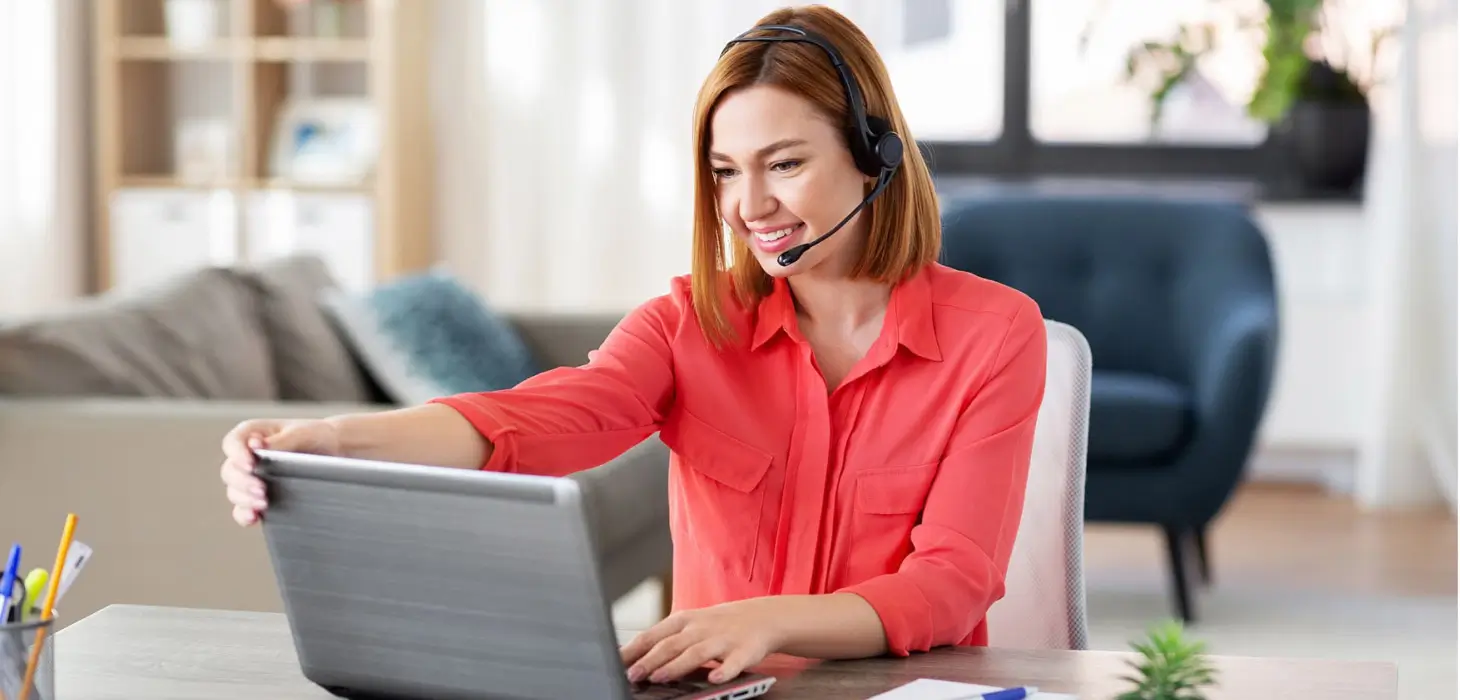 Article
How to Make the Hybrid Model Work for Your Business
When the pandemic took the world by storm, what began as a flexible work arrangement to accommodate business needs in times of crisis...
Book a Demonstration
To book a demo or find out more about our solutions fill in your details and one of our team will be in touch as soon as possible.