What is Ricoh's Technology-as-a-Service (TaaS)?
Although it's called 'Digital Transformation', this transformation is really a 'business' transformation, and navigating these murky waters presents a number of challenges. Explore how Technology-as-a-Service (TaaS) provides the skills, resources and experience necessary to navigate digital transformation.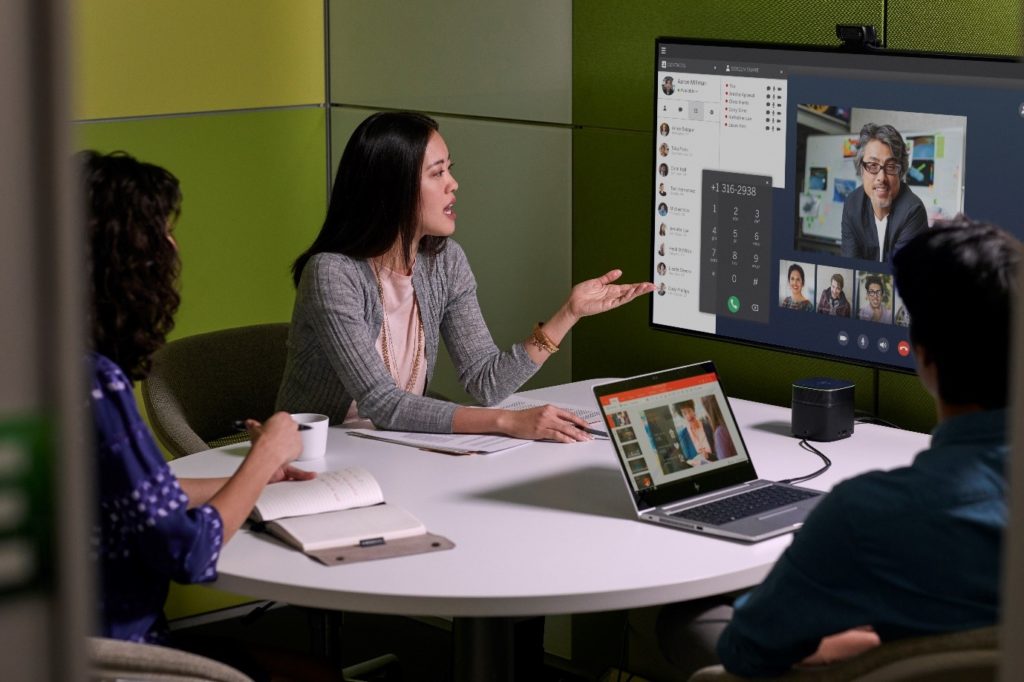 Organisations are already engaged in the process of embracing digital transformation. Digital transformation is a foundational change in how an organization delivers value to its customers. It's unfortunate that much of the focus in digital transformation is on the technology. The transformation being discussed is really a business transformation. It's the business that provides context for the transformation, and ultimately leads digital transformation.
"Digital transformation marks a radical rethinking of how an organization uses technology, people and processes to radically change business performance," says George Westerman, principal research scientist with the MIT Sloan Initiative on the Digital Economy. Such rethinking requires refocusing all available resources on developing and enhancing existing IT systems in support of business growth. But there is also a need to implement new IT systems that enable the organisation to enter new markets, address new customer segments, create new value propositions, and embrace new business models. How does an organisation –
Continue to maintain and run the applications and systems that generate and support the current business revenue?
Simultaneously develop and enhance these systems for growth?
And also implement new data-centric, customer-focused systems to create new opportunities?
These ambitions seem impossible to achieve with the bandwidth and resources of the current IT organisation. Here's where Ricoh's Technology-as-a-Service (TaaS) comes in.
Fundamentally, TaaS augments your own organisation. Think of TaaS as a parallel organisation that provides the skills, resources and experience in navigating a digital transformation. Not only in terms of agile-style development of new applications, but also in terms of creating an optimal customer experience. TaaS becomes the experience backbone for your transformation.
Roadblocks to Success
Navigating a digital transformation presents a number of challenges:
There are many projects and initiatives I can see requiring partnership with an outside vendor. How can I pick the right vendors and solutions?
Capital Expenditure requests in our organisation compete with the rest of the business for approval. How can I pay for new hardware, software and other infrastructure?
We will have to arm our people with new cloud-based infrastructure and software consistent with a modern workforce. What solution is the right one?
We will have to get a lot better at detecting and preventing cyberattacks. Who do go to for this?
My current infrastructure isn't built to scale up easily. How do I solve scalability issues across compute, storage, and networks?
How do I arm our people with the latest and greatest mobile devices in a competitive gig economy dominated by millennials? And without adding more workload onto my IT staff?
How do I manage the existing workloads and management and support overheads and still be able to redirect my IT staff into growth and transformation activities?
The TaaS Solution
Ricoh's TaaS is a holistic approach to solving an organisations complex technology needs including the challenges listed above. You can pick and choose from a comprehensive menu of services and managed services. Each service is custom tailored to fit your requirements. What outcomes can you expect with TaaS?
Enterprise-class availability of business-critical data.
Greater leverage of data will create insights that led to fster and more accurate business decisions.
Ricoh maintains relations with best of breed vendors such as HP and Microsoft to not only source industry leading equipment and supplies at a competitive lower rate but deliver it as-a-service for a predictable monthly cost.
Other services can also be delivered with predictable and consistent monthly Operating Expense charges.
Services and their costs can be scaled up or scaled down according to business volumes and seasonal peaks/troughs.
Ricoh provides the best products and solutions from vendor partners but it remains your single point-of-contact.
As a global provider of cloud and managed IT services, Ricoh can transform the way you work. By engaging with us, your organisation gains an invisible technology partner. If you would like to explore TaaS please contact us here.