Are you making the most of Microsoft 365?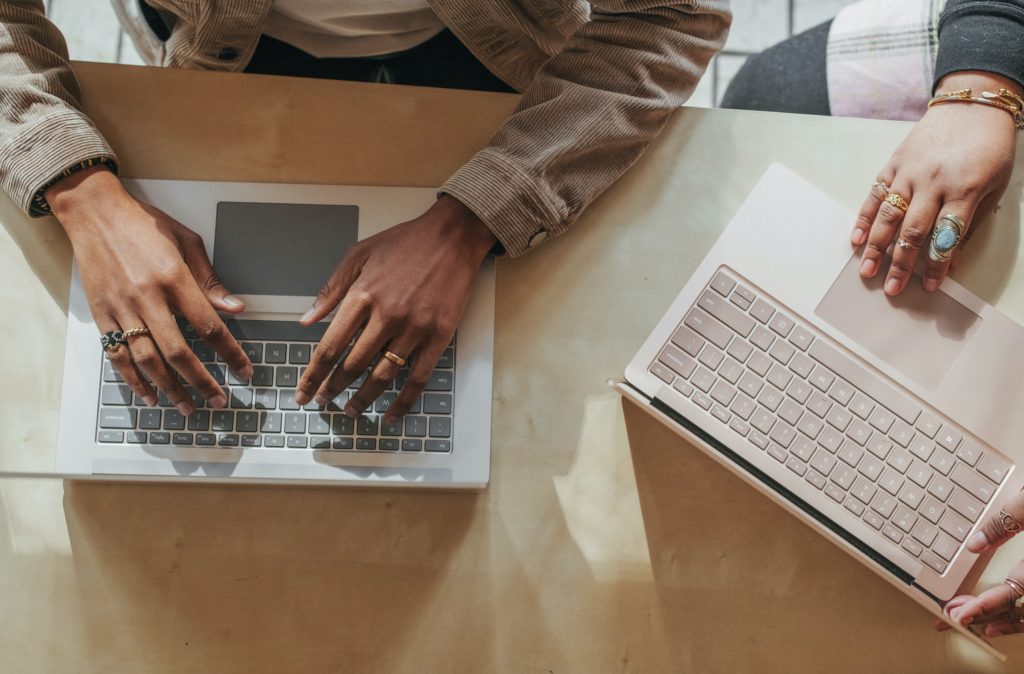 It's ubiquitous in the business world and provides the standard tools of the office in Outlook, Word, Excel, PowerPoint, and not forgetting Windows itself! But Office 365 is only a small piece of the Microsoft 365 package, from process automation to video calling there is a whole heap of tools to power your business.
So it's time to ask the question… Are you making the most of your Microsoft 365 subscription?
We've looked at a few key areas that can quickly improve your M365 experience and get more bang for your buck. We also take a quick look at why using a Microsoft Gold partner as your Managed Service Provider will help you get there.
1. Are you on the right Microsoft 365 subscription with the right licenses?

Over time MS have taken standalone and bundled into service offerings. The first thing to investigate is whether you're on the right subscription model and review in the benefits you can get from the different models. Partnering with the right provider you would usually undertake an audit to ensure you're not overpaying for your model, to make sure you have the right number and type of licenses.
They'll also ensure you're using the right method for payment – Did you know you may pay more for your subscription if you're paying monthly?
2. What services are you paying for that your Microsoft 365 subscription could replace?
365 is more than just Windows and Office 365. It can provide a whole suite of products that can minimise your cost and reduce the number of vendors you have to interact with. They also all have the advantage of being part of the same tenancy so they interact with each other making the sharing of files, resources and users incredibly easy, as well as having access to the same groups, security roles, and teams to configure access.
Replaces – Zoom, Slack, Google Hang outs

You've almost undoubtedly discovered Microsoft Teams. Teams is a high-quality collaboration tool with document sharing, online meetings, a host of features, and integrations to give your teams the right space to communicate and create together.
Replaces – AV Programs

Defender is a fantastic, full-service AV suite for your users' devices. Coupled with a correctly configured security posture for your environment you can create a highly protected environment for your business.
Replaces – Confluence, Google Drive

Sharepoint can be used as a secure place to store, organize, share, and access information from any device. That can be in the form of a drag and drop web page to build intranets or file storage and document repositories. It can be accessed from any browser or through network-connected storage and access sites, folders, and files can be configured down to an individual or group level.
Replaces – UiPath
Power Automate is a service that helps you create automated workflows between your favorite apps and services to synchronize files, get notifications, collect data, and more. These can be simple, single tasks, for example creating a task in Planner from an email. Or they are complex flows with touchpoints from multiple users requiring approvals to move through stages.
Replaces - Trello, Slack, Asana

Microsoft Planner is a Kanban solution that simplifies task management and to-do lists for teams and is connected across Microsoft 365 apps. It's a fantastic tool to organise teams and tasks and provide easy updates on progress.

These are just a selection of the tools that are available through your M365 subscription. There's also:
Kaizala for secure messaging.
Yammer for company communications.
Delve for activity monitoring.
Sway for Online presentations.
Project for full project management.
And many more! Get in touch with our team of experts to find out more…


3. Is your Microsoft 365 environment Secure?
M365 has the ability to be an extremely secure environment but only if it's configured correctly and continually updated. Ransomware and other security threats are becoming ever more commonplace. M365 with a business premium license has threat and data protection but unless a Microsoft professional has reviewed your environment and configured them correctly.

No system in the world is totally secure but by introducing best practices and consistent reviews threats and risks can be much more easily averted. It's a constant arms race to stay in front of the game and requires dedicated resources. It makes sense to lean on a managed service provider who have experts dedicated to just that.

We can provide a no-obligation, remote security assessment so you can benchmark your risks and secure your environment.


4. Are you still managing Windows licenses?
Microsoft is moving entirely away from its traditional model of purchasing products and going to an entirely subscription-based, service model. This includes not only the MS office suite but also windows itself. Cloud subscriptions are on a per-user basis and will always provide the most updated and secure version of their products. This means the potential for no more patching or upgrades as it can be managed automatically from your M365 environment which can relieve pressure on your IT staff.

Ricoh will continue to lead in the 360-degree data services market by enhancing its edge devices and related services offerings, enabling ease of use in various industries and operations, contributing to the digital transformation of customer workflows, and establishing a global platform for 360-degree data services.


5. Why Use a Microsoft Gold Partner for your managed service provider?
Microsoft Gold partnership is a seal of approval from Microsoft. The certification process is rigorous and requires regular auditing to ensure Partners are maintaining a high degree of skill, proficiency, and experience. We have a guaranteed number of certified professionals on hand to provide the highest level of care to our customers.

So what does this mean for you?

Peace of mind.

Being up to date is key in the changing environment. Access to our team provides you with experts in different areas to manage your environment when you need them.

We also have a 2-way relationship with Microsoft that allows us to have quick escalation and guaranteed support times for any issues that require their intervention.

Being able to rely on this level of trust allows you to have peace of mind that your environment is being efficiently managed so you can focus on the parts of the business that need your attention.

Get in touch with our team to see how you can make the most of your Microsoft 365 subscription.