August 8, 2022
Alleviating staff shortages through process automation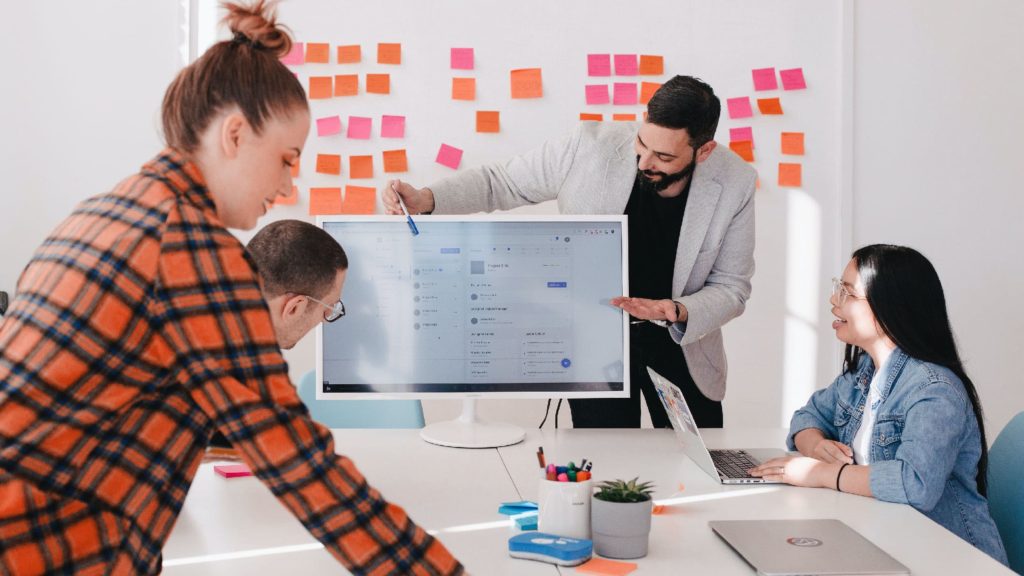 It's no secret that the world is experiencing a global staff shortage. Forcing businesses to cut their opening hours due to a lack of staff and reduce profits to keep salaries high in the war for talent.

Often referred to as the Great Resignation – where due to the pandemic, many skilled workers left their jobs for better opportunities with more benefits or left the workforce altogether. The scarce pool of workers has resulted in a highly competitive candidate market. To keep up, businesses need to both entice new staff and keep their current staff engaged.

52% of employees who stayed after their colleagues left amidst the Great Resignation, report taking on more duties. 30% of them admit to struggling to get them done. Having other employees pick up the slack – with little to no compensation – results in burnout and endangers the quality of service they provide to your customers. These overworked employees are likely to look for other roles elsewhere, where they feel valued and compensated appropriately.

Businesses are receiving fewer applicants for the roles they are advertising for and are often left to hire less-experienced staff due to a lack of skilled workers applying. 80% of businesses surveyed by the nonprofit Conference Board, say they are finding it difficult to hire qualified workers.


What you should be asking yourself
How can you compete in the market for skilled talent and attract candidates to your open roles?
What can you do to address the lack of employee engagement due to larger workloads?
How can you battle decreased business productivity with fewer hands on deck?


The answer: automation.
What automation can do for you
Automation is not a new concept, in fact, many businesses had to limit in-person interactions to comply with public health regulations during the pandemic. It was one of the only ways to stay in business then, by implementing online service or self-service options (e.g. kiosks). For example, companies like DHL implemented automation through robots transporting heavy parcels and locating items.

Automation can have a bad reputation for getting rid of people's jobs. But in fact, it can help make people's jobs more interesting. It paves the way for innovation by creating opportunities for people to find more fulfilling work.

Give your employees some of their time back to focus on creative and high-value tasks and maintain product quality. Use automation for low-value and repetitive tasks (like data entry, document filing and appointment scheduling). Automation can help to fill in the gaps of employees who have resigned by taking on those small tasks. Automation doesn't have to replace people; it can increase your entire team's productivity.

Having the right technology on your automation journey will help increase your team's efficiency and speed, reduce human error, and improve customer experience.


Automation technology
Smaller businesses don't tend to have separate customer service centres. So often these duties are covered by employees with other responsibilities. When businesses are short-staffed, call waiting times rise until there is someone available to answer. This is the same for online queries, they will sit in the queue until someone has time to reach them. Employees get frustrated by queries piling up and customers get annoyed with wait times.

Technology like chatbots can complement your service team. They can answer frequently asked questions, take bookings, and suggest further helpful information. Chatbots are integrated into your website and can direct customers to what they are looking for.

Automation systems can pull relevant data (like their name from the mobile they're calling from) to help the employees resolve the issue sooner. You can incorporate automation, so you never miss a customer interaction or transaction outside of opening hours.

Automation doesn't have to be complicated. There are low-code and no-code automation tools which require little technical knowledge to execute. Meaning you can easily tailor the systems to your business needs.

Whilst automation is great for your business, it won't be successful without educating your employees on how to use it. Think about enabling your employees to maximise their productivity and give them back more time in their day. Begin with education on how automation works, then extend to how they can individually tailor it to their own needs and tasks. This will empower employees with newfound confidence, as well as decrease administrative work and costs in the future.


How automation can impact your people processes
Automation can put you a step ahead of your competitors.

When job searching, workers often look for companies that are future-thinking with technology to support that vision. Especially younger workers, like digital native Gen-Z or young millennials. If you're looking for some young talent, it's crucial for your business to have a pulse on automation.

Make your job descriptions more attractive.

Remove data-entry and heavy administration activities from your roles. You'll open your pool of candidates that would have otherwise scrolled past your job ad due to many repetitive information processing tasks. You'll likely intrigue more skilled workers who don't want repetitive jobs.

Gather insight into your entire recruitment process.

Implement automation throughout your recruitment process to gather feedback and data. You can map out a recruitment lifecycle and gather important insights into each stage. Support HR workflows with automatic notifications, so candidates are aware of the process and stay engaged in the hiring process. Notify your recruiters when new applications are made, and they can set a cadence of notifications that work for them (e.g. daily or weekly updates). Send out surveys for employee engagement and add in action points, for example, if an employee's engagement score is very low, it can be escalated to the manager. You can track reasons for taking leave or reasons for resignation. Allowing you to improve your processes for the benefit of your employees and the business.

Onboard new recruits more seamlessly.

Interview cycles can be time-consuming for small business owners. From recruiting, to onboarding, to training. Recruitment is a time-intensive process and automation can help cut down that time. It can screen CVs for key skills, expedite new employee information into your payroll system and enrol new employees into onboarding modules. Your onboarding can lead your new employees to frequently asked questions or to your chatbot for any additional queries.

Empower your workers.

Employees value doing meaningful work, so automate the tasks that aren't hitting the mark. Studies from McKinsey show that employees want to contribute to society and feel like they are making an impact. Analyse the job descriptions of your employees and perform interviews. Ask which tasks are repetitive and low-value and maximise their value-add work. Increase employee engagement by making their work more interesting and fulfilling.

Offer opportunities for upskilling.

Employees are driven by satisfaction from their work and personal and professional development. Offer your workers opportunities to develop their knowledge of automation and move up the value chain, through training and time spent on value-add activities. Allow them to spend their time on valuable work with a higher output, which can positively impact their salaries. Create new roles which challenge your employees and support them with the training and certifications to succeed.

Decrease health and safety risks.

Use robots or software to take dangerous tasks off your employee's hands and improve workplace safety. Intelligent systems can be incorporated to notify employees of dangerous areas (for example where equipment is being moved) and create warnings when a pre-determined limit is met.


What's the next step in your automation journey?
Regardless of your industry, automation can help you address the global staff shortage and improve your people processes. Wherever you are on your automation journey we have a team of experts that can help you assess your current state and create a roadmap for improvement.

Make a real difference in your day-to-day business processes. and get in touch with us today.
Let's Connect
Talk to a Ricoh Expert
Get in touch with one of our consultants and find out how we can help you create your hybrid workplace.
Let's Connect