June 2, 2022
Ten reasons why hybrid work is a winner (for both employers and employees)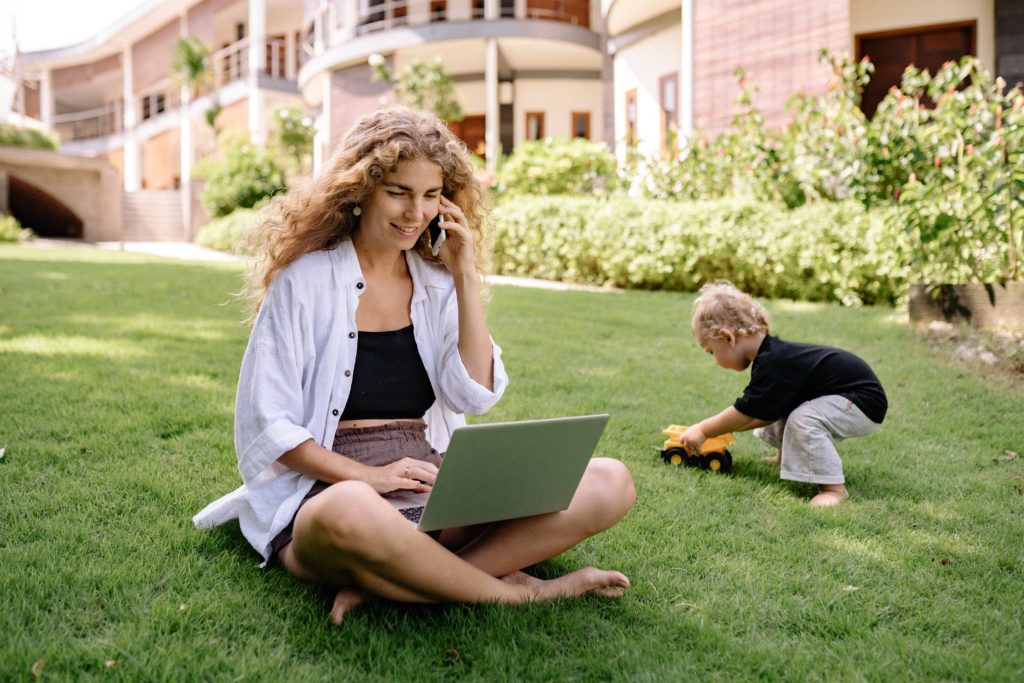 As people start to accept life with COVID in the community, businesses are beginning to open fully and encourage employees to return to work. However, the long period of remote work has had an impact on the workforce.

The good news is that it is mostly positive. Employers and employees are seeing the benefits of hybrid work in terms of productivity and environment. According to a study by PwC, 83% of employers say the shift to remote working has been successful for their company, while CIPD research shows that it can improve productivity.

"Providing the right collaboration tools to create a positive working experience for everyone, no matter where they are, is vital for employers as restrictions ease. Failure to do so risks creating an experience gap between those in the office and those working remotely,"

says Nicola Downing, CEO, Ricoh Europe.
Recent research conducted for Ricoh Europe shows workers are cautious about returning to the office full time, highlighting the importance of flexible working arrangements. Despite this, just one in five (19%) say their workplace has a hybrid working policy in place. This could be inefficient, especially when trying to hire and retain top talent who often seek flexible employment.

There are key benefits if you are planning to shift to the hybrid working style. Let's look at the top ten benefits of hybrid working practices and the reasons your business should adopt them today:
1. Hiring and retaining talent
The ability to work remotely opens up a wider pool of potential candidates for recruitment, as managers are not limited to those in their local area. This flexibility also makes it easier to attract top talent. As many individuals leave their current jobs due to inflexible return-to-office policies, there will be an increase in opportunities for organisations that are able to be flexible.

"There will be opportunities over the next several months as individuals leave their organisations because of the inflexibility around return to the office policies. If your organisation is in a position to be flexible, your pool of star talent will increase."

says Leon Goren, president and chief executive officer of PEO Leadership.
2. Increased productivity
The hybrid working model empowers employees to choose when and how they work best. This allows them to work to their strengths without the pressure of completing tasks amidst distractions in the office. There are projects that require a tranquil environment for best results, and there are others that need in-person collaboration. Hybrid working allows employees to have the best of both worlds thereby enhancing overall productivity that's reflected on the business's bottom line.
3. Saving overall costs
In addition to reducing carbon footprint caused by commuting, hybrid work is projected to save organisations an average of USD 11,000 per year for every person who works remotely for half of the week. (Source: Latest trends forecast whitepaper 2022 by IWG).

Staggered days of work from the office means organisations can afford to have leaner real estate and cost savings from hefty rents that they otherwise pay. Not only employers, employees too save costs with hybrid working practices. Global Workplace Analytics also gave estimations for the amount employees may save by working at home half the time. It is between USD 600 and 6,000 a year.
4. Digital transformation accelerator
As businesses adopt the hybrid model of working, having the right tools and technology in place for supporting the people and processes becomes imperative. Digital transformation has picked up momentum and no business can afford to have it on the backburner.

Every member of the C-suite must now think of ways they can transform their businesses digitally without compromising security and compliance because working from the office is passé and hybrid work is here to stay. After all, businesses that change with time, remain relevant. As a business of change that's heavily invested in innovation, Ricoh can support your digital transformation from start to finish and beyond.
5. Striking the right balance
The hybrid working model offers employees a good work-life balance by splitting their time between office, home, and local workspaces (like shared working areas, cafes, etc.) This means they can seamlessly transition from working to doing activities with family. A balanced life leads to enhanced job satisfaction encouraging employees to remain loyal and give their best at work.
6. Team bonding and collaboration
According to Microsoft, time spent on weekly Teams chats is up 45 percent per person since February 2020, and the weekly meeting time on Teams has increased by over 148 percent – more than double what it was in 2020. This demonstrates that no matter what the work set-up, people find ways to connect and collaborate with co-workers. Be it virtual or in-person, hybrid teams bond better.
7. Better learning opportunities
Many organisations focus too much on performance. This can affect people's productivity in the long run. Leaders should identify gaps and fill them with the right training courses. Hybrid working practices encourage employees working full time to take time for self-improvement, learning new skills and self-reflection.
8. Improved mental health
Hybrid work gives employees more flexibility in terms of when and how they work, which can help reduce stress, fatigue and prevent ongoing burnout. A fully remote work environment can have negative effects on employees, whereas hybrid work is the ideal balance that has a positive impact on mental health and overall well-being of the workforce.
9. Catalyst for organisational agility
Managing large and dispersed workforces requires an organisation to be agile.

"Understanding how and where the existing workforce is deployed and making sure that those employees are clear on strategies and goals, proves critical,"

says ServiceNow CIO Chris Bedi.
While some leaders may look at this as a challenge, others will consider Hybrid work a catalyst for organisational agility. At Ricoh, we support customers with the right tools, devices and solutions to become agile.
10. Facilitating cloud migration
A recent study shows, 70% of employees said they would quit their jobs if they couldn't work from home at least a few days a week. (Source: Age of Cloud Blog Series by CISCO). This is nearly impossible without moving services to the cloud.

Cloud infrastructure removes the need for maintenance of servers on-site and provides a scalable platform to grow with your business. This gives your users easy to access services wherever they are. We can help you create the right cloud environments to address your specific needs. Just get in touch and one of our cloud experts will help you out.
In conclusion
Full-time remote work decreases human interaction leading to fatigue and poorly engaged employees. Hybrid work allows the optimum level of interaction empowering your workforce with the autonomy of working the way they are most productive. This helps in improved mental health, fosters meaningful communication, and strengthens team connections.

As businesses look to adopt hybrid work practices, leaders will need to create practices that help with team bonding and seamless collaboration regardless of employee location. When planned methodically, the hybrid working model can help an organisation achieve greater productivity, better innovation and save dollars.

If you are still unsure of all the pieces, having an expert by your side can ease your journey. We at Ricoh have successfully adopted hybrid working ourselves and have the expertise to be able to help other businesses do the same. We have the right solutions to help your business reap the benefits of hybrid work. To learn more or to book a consultation session with our technical team, please fill this form.
Let's Connect
Talk to a Ricoh Expert
Get in touch with one of our consultants and find out how we can help you create your hybrid workplace.
Let's Connect