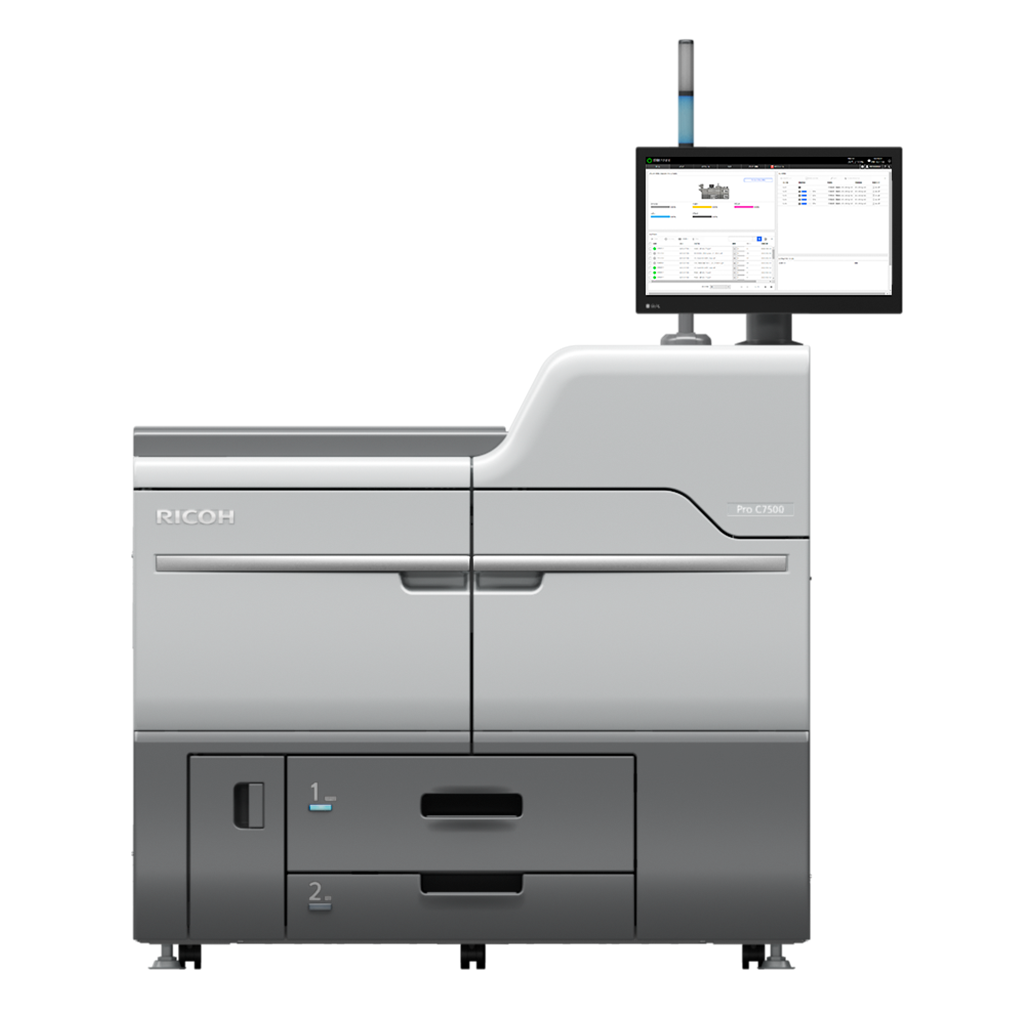 Back
Pro C7500
Colour production printer
Upgradeable to 95 ppm
40–470 g/m2
16,200-sheet max input
Optional special colour printing
A new world of expressive possibilities
The RICOH Pro C7500 presents you with the chance to rise above the ordinary, and propel your business forward with its robust performance and accomodation for optional speciality colour printing that opens the gateway to boundless creativity.
Deliver stunning quality prints
This state-of-the-art digital press consistently delivers offset-like quality prints and accelerates the shift to digital thanks to Ricoh's advanced VCSEL imaging technology, wide colour gamut, ultra-fine PxP toner, accurate front-to-back registration, and more.
Add the power of special colour
Captivate audiences with Ricoh's innovative fifth colour option that enables you explore new spectrums, create different effects, and add dazzling appeal and impact to prints.
Broaden your media horizons
Expand your business opportunities with support for a wide range of media types, sizes, and weights from 40 to 470 g/m2.
Unwavering productivity
Meet tight deadlines, deliver outstanding quality, and realise real world gains with impressive performance that can be upgraded to a faster speed with a optional productivity upgrade unit plus support for a comprehensive range of inline finishing solutions.
Gain better control
Streamline your operations with a new engine controller, large touchscreen panel, and new Digital Front End options that enable you to manage Ricoh and Fiery applications via a unified command centre.
Accurate and stable output
Advanced inline sensor automates adjustments before and during printing for stable, high-quality output. Adjustments can also be performed without specialised skills, reducing the burden on the operator.