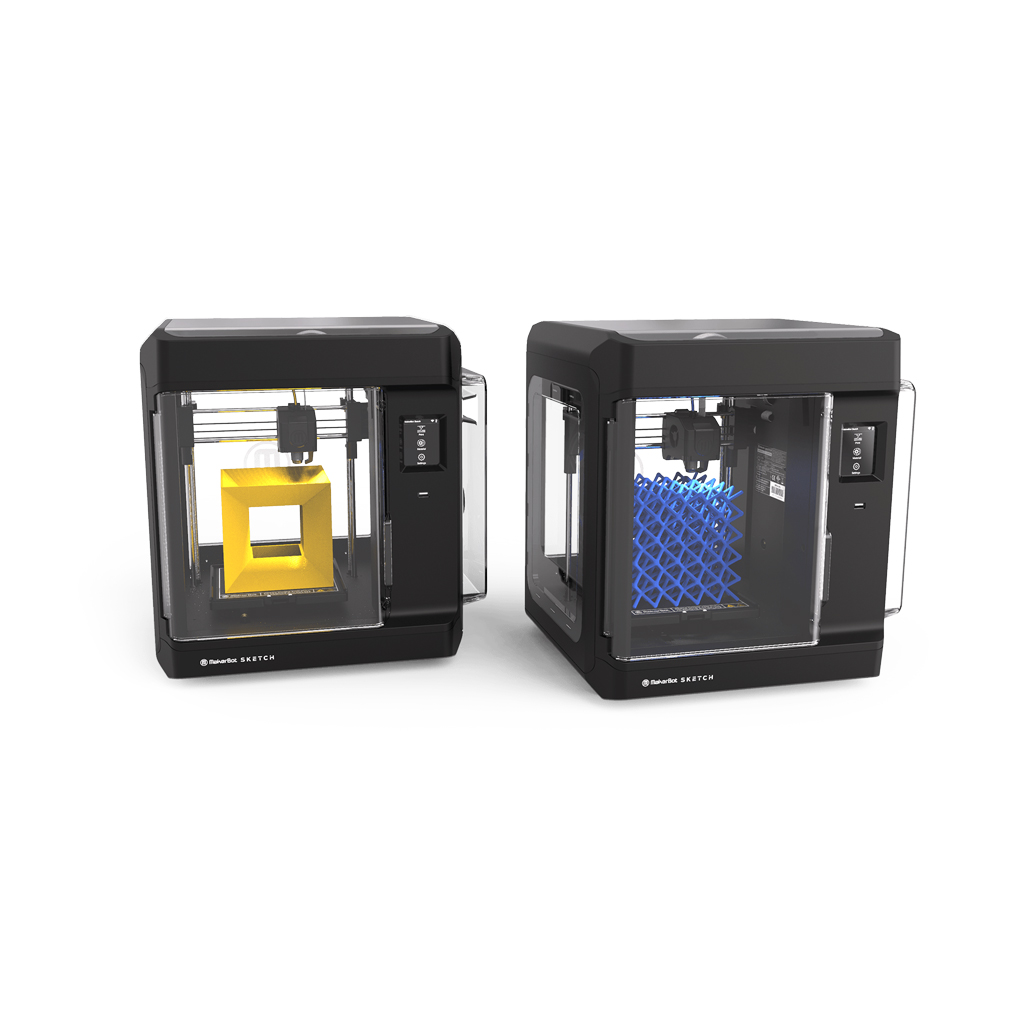 Back
MakerBot Sketch
The ideal classroom set-up
Heated and Flexible Buildplate
Touch Screen Controls
Enclosed Chamber and Particulate Filter
MakerBot CloudPrint Management
The ideal classroom assistant
With SKETCH, we are changing the way 3D printing is used in schools and advancing the possibilities of learning to boost student innovation.
The SKETCH Classroom is designed to enable both teachers and students to problem-solve using 3D printing, delivering reliable prints every time.
Heated and Flexible Buildplate
Heated build plate for secure, successful printing and a flexible surface to make removing finished prints a breeze.
Touch Screen Controls
Start, monitor and pause your students' prints with an intuitive interface, designed for easy 3D printing navigation.
Enclosed Chamber and Particulate Filter
Place your printer anywhere in the classroom without worrying about curious hands and print with peace of mind with a particulate filter installed in each printer.