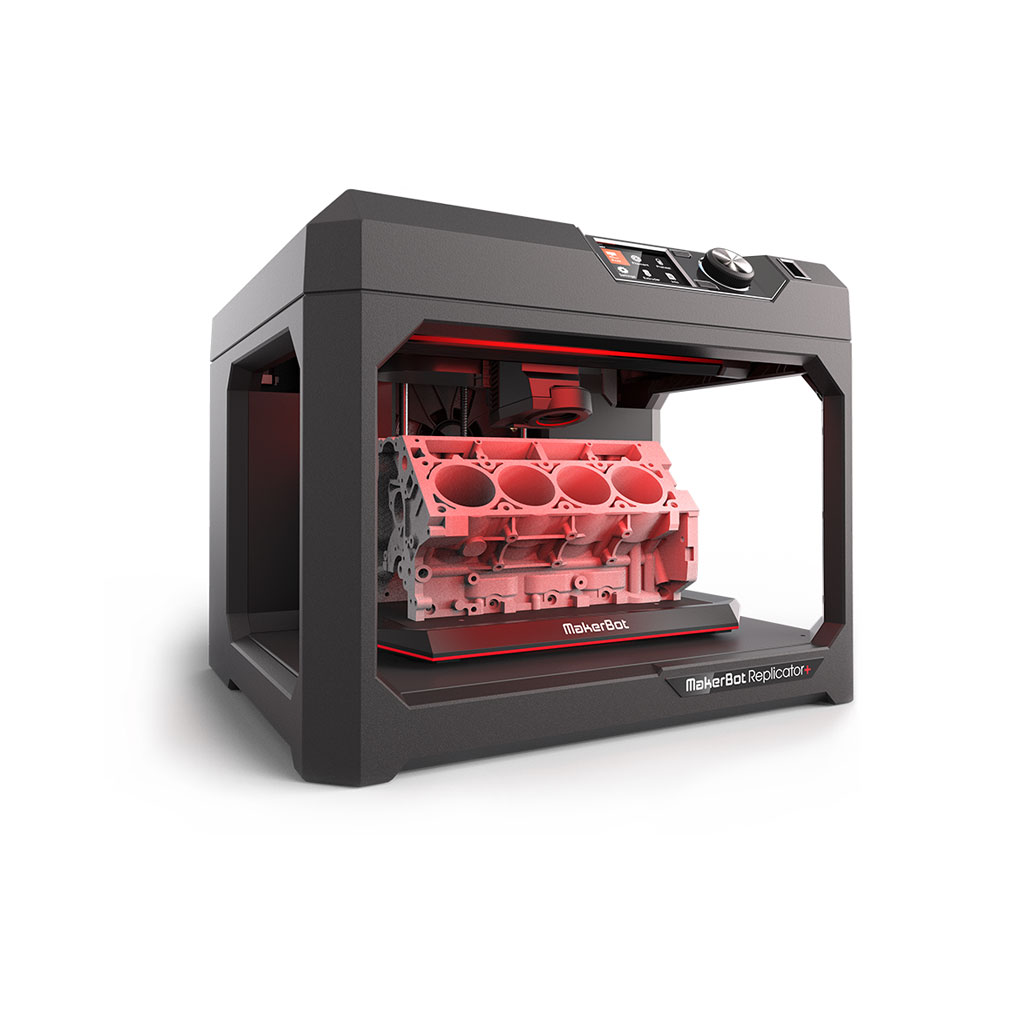 Back
MakerBot Replicator+
Engineered for fast and reliable 3D printing
Large, 9,492 Cubic Centimeters build volume
Better speed, a larger build area, and workflow solutions for professionals.
Send print files to your 3D printer via Wi-Fi, USB, Ethernet, or with a USB drive
Remotely monitor your print progress with the onboard camera
The all-new MakerBot Replicator+ combines unparalleled performance with superior results and lasting reliability. The Replicator+ prints high-quality concept models faster, easier, and with a 25% bigger build volume than its predecessor.
Standardized Features for Easy and Accessible 3D Printing
To ensure easy, accessible 3D printing, the MakerBot Replicator+ comes with the Smart Extruder+ and all the standard features of its predecessor. A few of those features include an LCD display, an on-board camera, as well as USB, Wi-Fi, and Ethernet connectivity.
Engineered and Tested for Greater Reliability
The MakerBot Replicator+ prints 30% faster than its predecessor and offers a 25% larger build volume. For greater reliability and precision, it features improved hardware, like a redesigned gantry and z-stage.
Need 3D printing supplies?
Order your filament, extruders and other accessories at our online store.
Makerbot Self Support
Makerbot have a fantastic repository for self-help info on getting started and troubleshooting.