Skype for Business Online to be retired in 2021, what's the plan?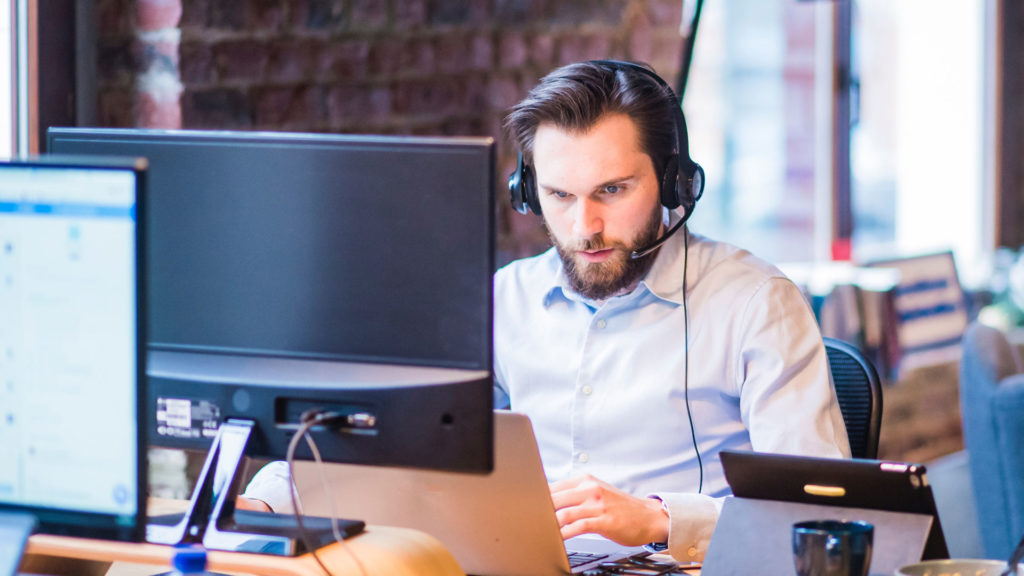 As of July 31st, 2021, Skype for Business online will be retired and no longer accessible to users.
Customers still using Skype for Business will have their services unaffected until this date, but new Office 365 users will be directed to Microsoft Teams for collaboration, chat, meetings and calling.
At Ricoh, we've broken down the key details of Microsoft's retirement plan and ways you can ensure your migration to Microsoft Teams goes smoothly.
What's the plan?
After the 31st of July 2021, Skype for Business services will be ceased. Microsoft will be recommending all users upgrade to Teams, to support collaboration and engagement in the workplace.
Why Microsoft Teams?
Through the integrated Microsoft Teams application, end users can chat, video call and document collaboration. With the ability to customise virtual workspaces, businesses can add preferred apps and third-party services tailored to their needs.
Using Teams, companies across the world are becoming more agile, shortening cycle times, improving the efficiency of key workflows, and cutting out unnecessary overhead 1. With so many benefits, Teams is emerging as a powerful tool across business practices.
How can I migrate to Teams?
Microsoft has developed new processes to help businesses transition from Skype for Business to Teams smoothly.
Customers can limit channel and chat retention periods to 1 day to ensure when data is deleted it is permanently removed from storage locations in the Teams service.
Interop between Teams and Skype Consumer will allow users on the two services to communicate using both chat and calling.
Microsoft is working with Skype for Business certified partners to bring Contact Centre and Compliance recording solutions to market for Teams.
On top of this, Microsoft is providing guidance built around a proven, end-to-end upgrade success framework designed to help you plan and execute the upgrade to Teams 2. Through addressing the technical aspects of the migration and teaching end-users how to utilities new features, Teams will drive positive digital experiences for employees within your organisation.
Related Links
1 2019, Microsoft Tech Community, Skype for Business Online to Be Retired in 2021, https://techcommunity.microsoft.com/t5/microsoft-teams-blog/skype-for-business-online-to-be-retired-in-2021/ba-p/777833
2 2019, Microsoft, Getting started with your Microsoft Teams upgrade, https://docs.microsoft.com/en-us/MicrosoftTeams/upgrade-start-here