Ricoh NZ and Million Metres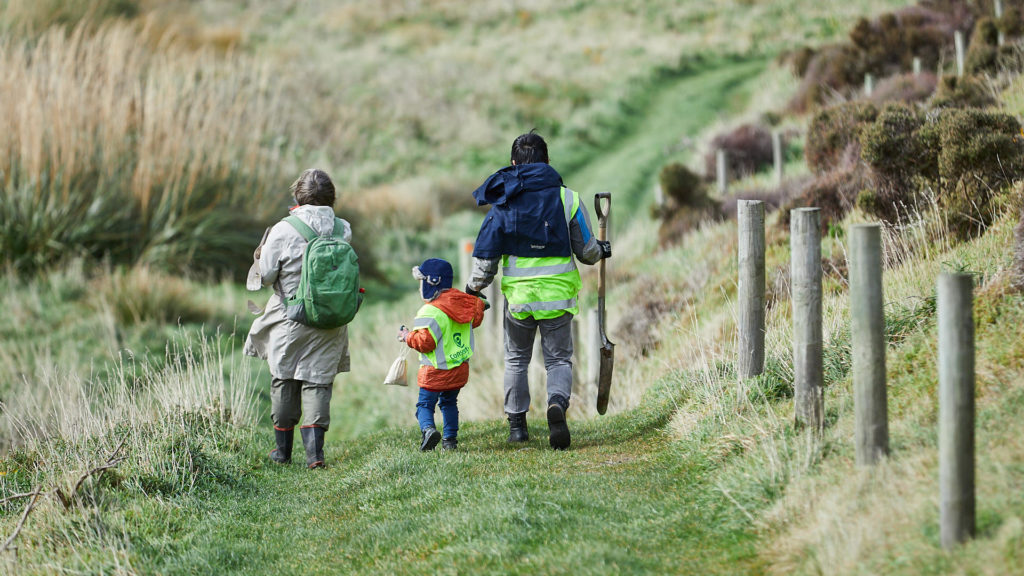 Ricoh NZ has been partnered with the Sustainable Business Network (SBN) since 2008 and this year we helped contribute to SBN's Million Metres Streams project by hosting Ricoh planting days in Auckland and Wellington.
Million Metres is an initiative that helps community groups and landowners access the knowledge and funds they need to carry out quality waterway restoration projects in their local area. Million Metres hosts a crowdfunding website where local projects can reach out to Kiwis all over the country to come on board and support them with donations, with SBN holding volunteer planting days around the country.
To date, SBN has worked with 45 community groups and landowners around the country and raised $1.4 million dollars to help restore more than 54 kilometres of waterways with 370,000 trees. Their aim is to restore a million metres of New Zealand's rivers, streams, lakes and wetlands! Check them out here.
Ricoh's first tree planting event of the year, the Big Green Day Out, was held on the 23rd June at the beautiful Matuku Link on Bethells Beach Road, West Auckland. The day consisted of a mixture of planting, weeding and an informative nature walk for the 106 Ricoh staff, friends, family and customers who volunteered. We managed to plant 850 native trees on the day, which is equivalent to 120 metres of river bank restored
Our Wellington Tree Planting Event took place at the end of August at the East Harbour Regional Park. Ten Ricoh volunteers went along and planted an impressive 660 native trees, helping to restore 100 metres of river bank.
Over these two planting days, Ricoh's contribution was to have planted 1510 trees and restored 220 metres of river bank for the Million Metres project.
Georgina Hart is Project Lead Water at Sustainable Business Network and heads the Million Metres programme. She says: "Thanks so much to Ricoh for its contribution to healthy New Zealand waterways. Through your donations and staff engagement at planting days you're playing a valuable role in helping to restore our precious rivers, streams and wetlands. Our local projects really appreciate the support you give them. 2019 was the second year Ricoh has worked with Million Metres to host The Ricoh Big Green Day Out and it's becoming a real highlight in the calendar!"
Next year, we are planning to continue supporting the great work that is achieved with the Million Metres Project by hosting our Auckland and Wellington planting days again. We are also looking into opportunities for hosting a South Island tree planting day with Million Metres to help increase our impact.