RICOH Always Current Technology
Update your Ricoh Multi-Function Devices by downloading the latest features to help you optimise your document management workflows.
Usability V2.2 Update
1 Importing/Exporting the Address Book using Web Image Monitor

You can now import and export the address book data in CSV format using Web Image Monitor. This allows you to register the address book to the machine easily when you replace the machine. You can also open the CSV and edit the contents.
Do this operation in [Device] > [Address Book] > [Maintenance] > [Address Book Import/Export] Management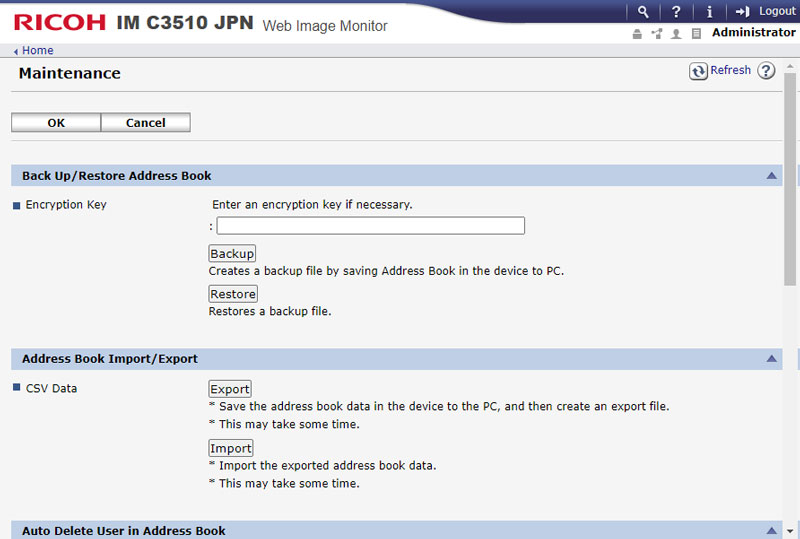 Usability V2.11 Update
1 Usability Improvements when browsing the network and failing due to input error
You can interrupt the search on the network for a destination folder of SMB transmission and the connection test when use the Send to Folder or registering a folder in the Address Book.
When you notice a mistake, you will be able to interrupt the network reference and edit it immediately. It can reduce time spent waiting for timeout.
Usability V2.1 Update
1 Support New User Interface in Document Server

Top screen
You can find notification for files in auto delete are shown in the top screen.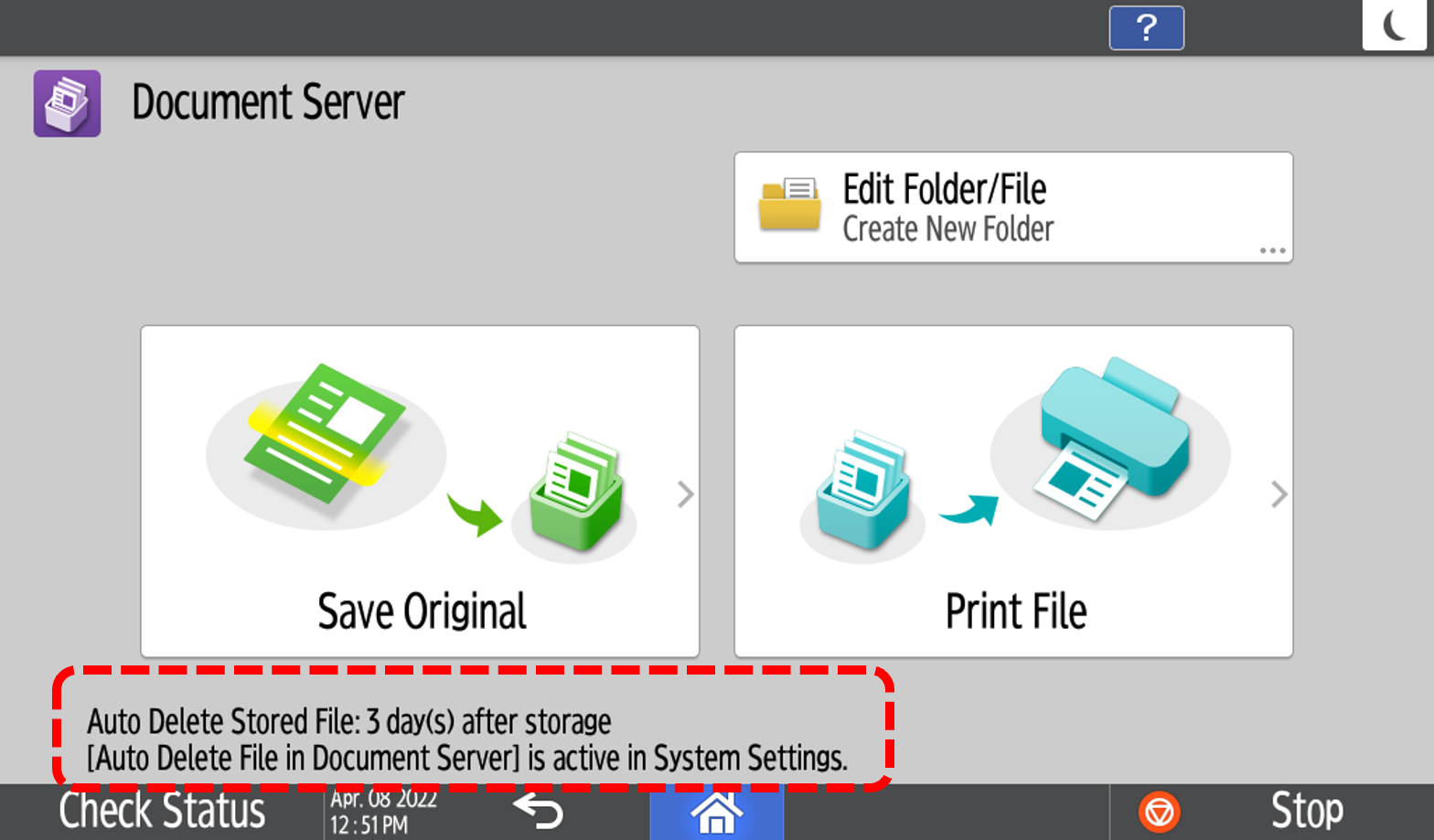 Edit folder/file
You can edit a setting of folders and files on screen with new UI.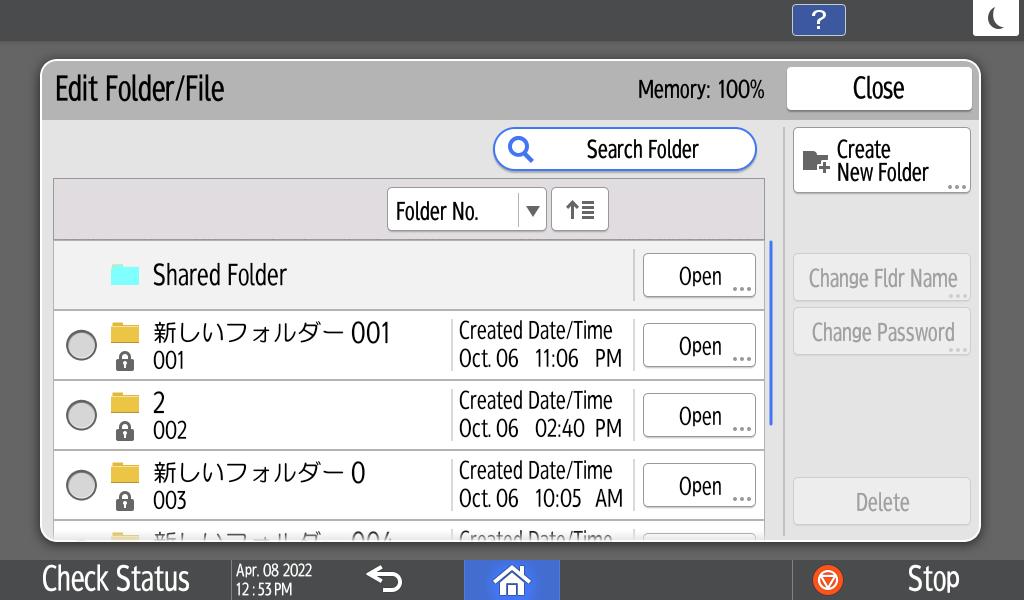 Save original setting (Copy)
You can select original setting for copy with new UI.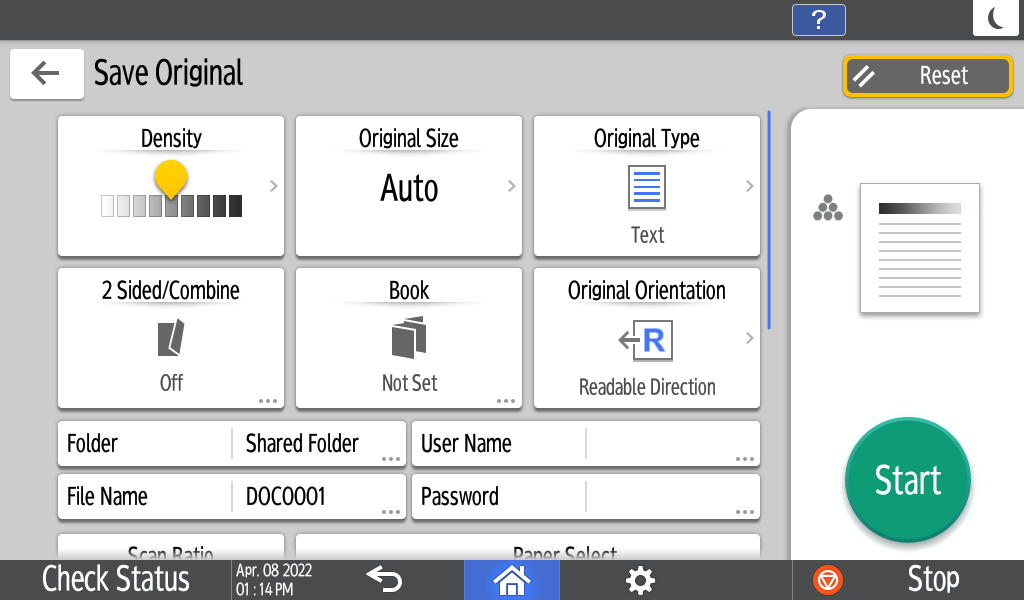 Print file
You can select files and change print settings on the screen with new UI.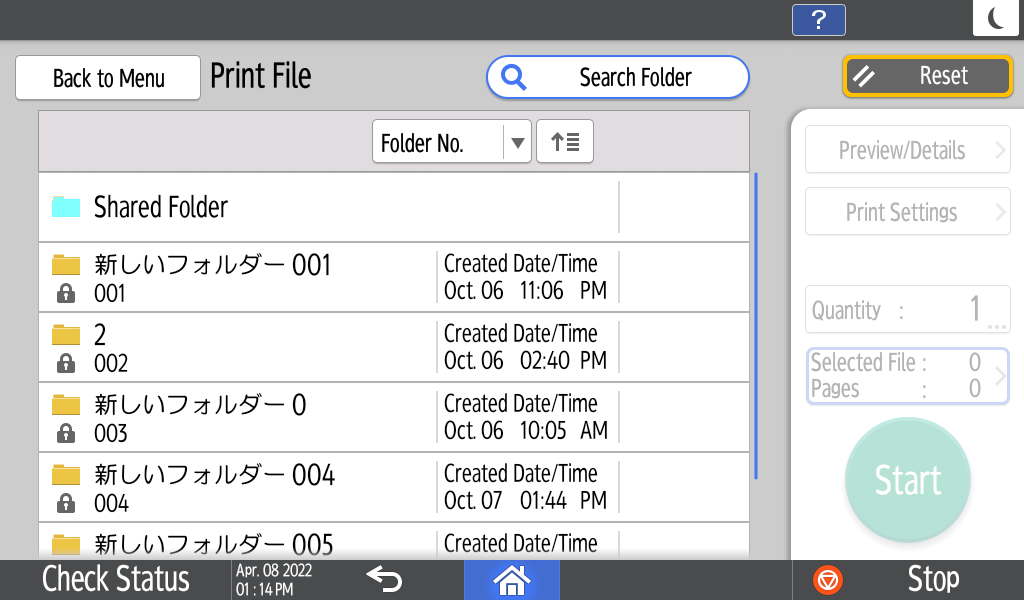 2 Support New User Interface in Store File (Scan/Fax/Copy)

To minimise operation time of save & Scan/Fax/Copy, you can save files to the storage and Scan/Fax/Copy files at the same time.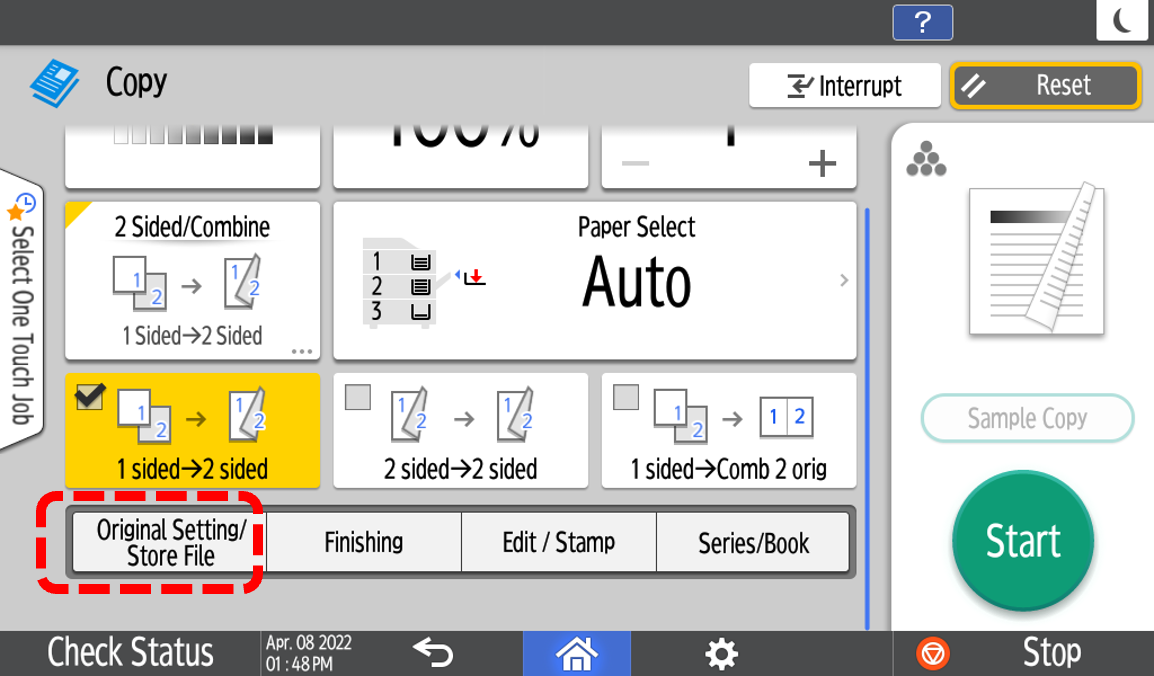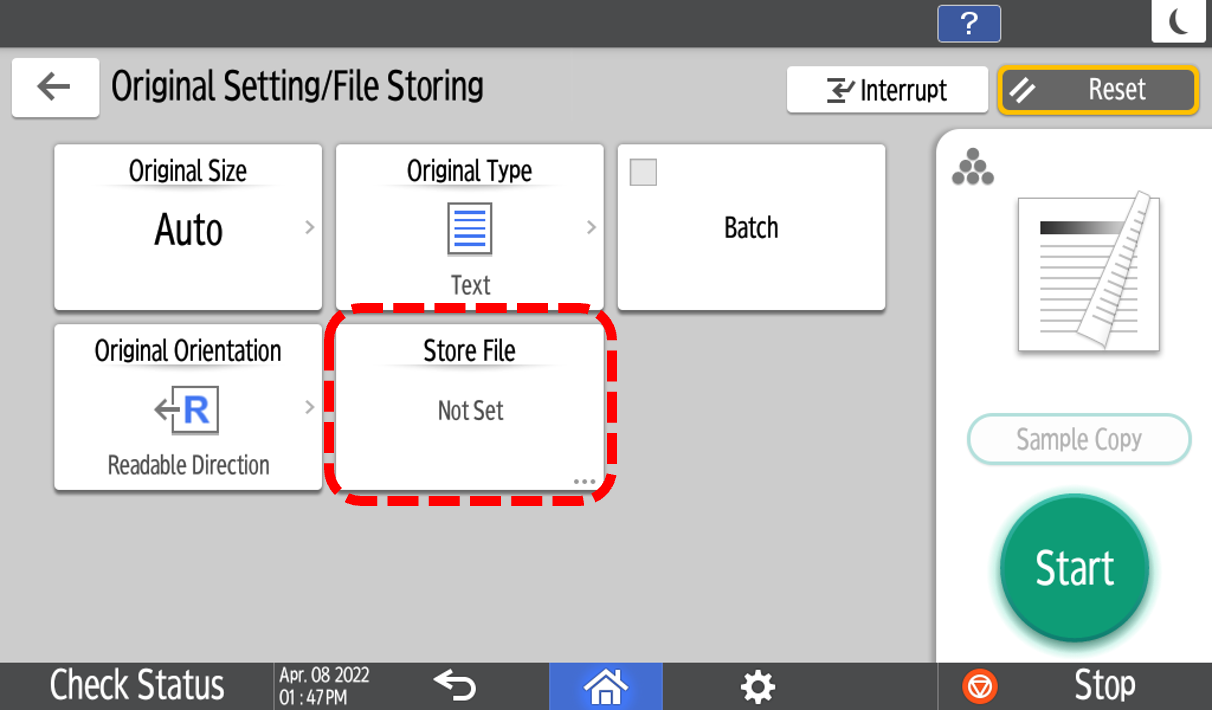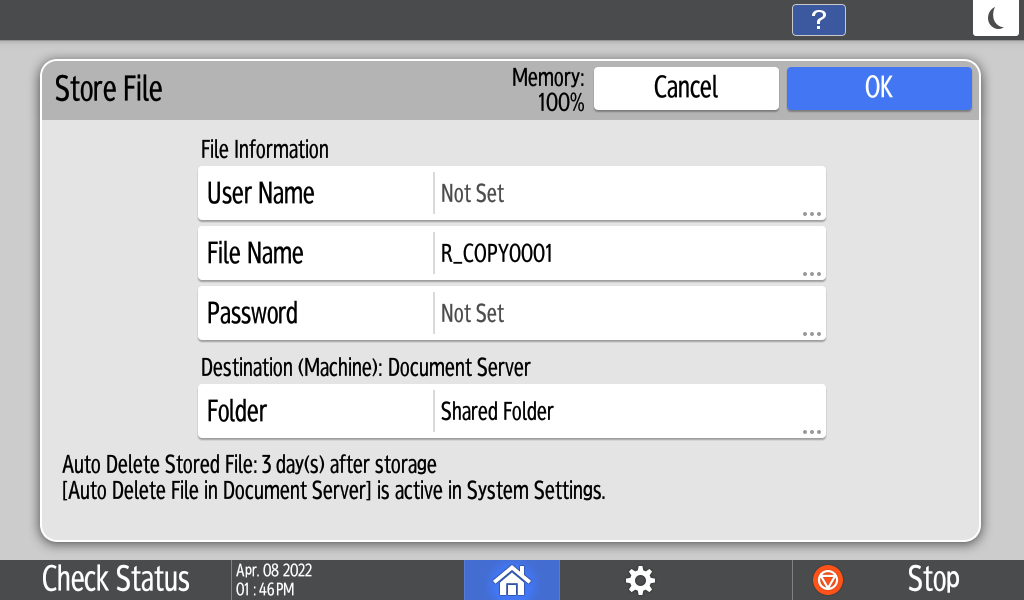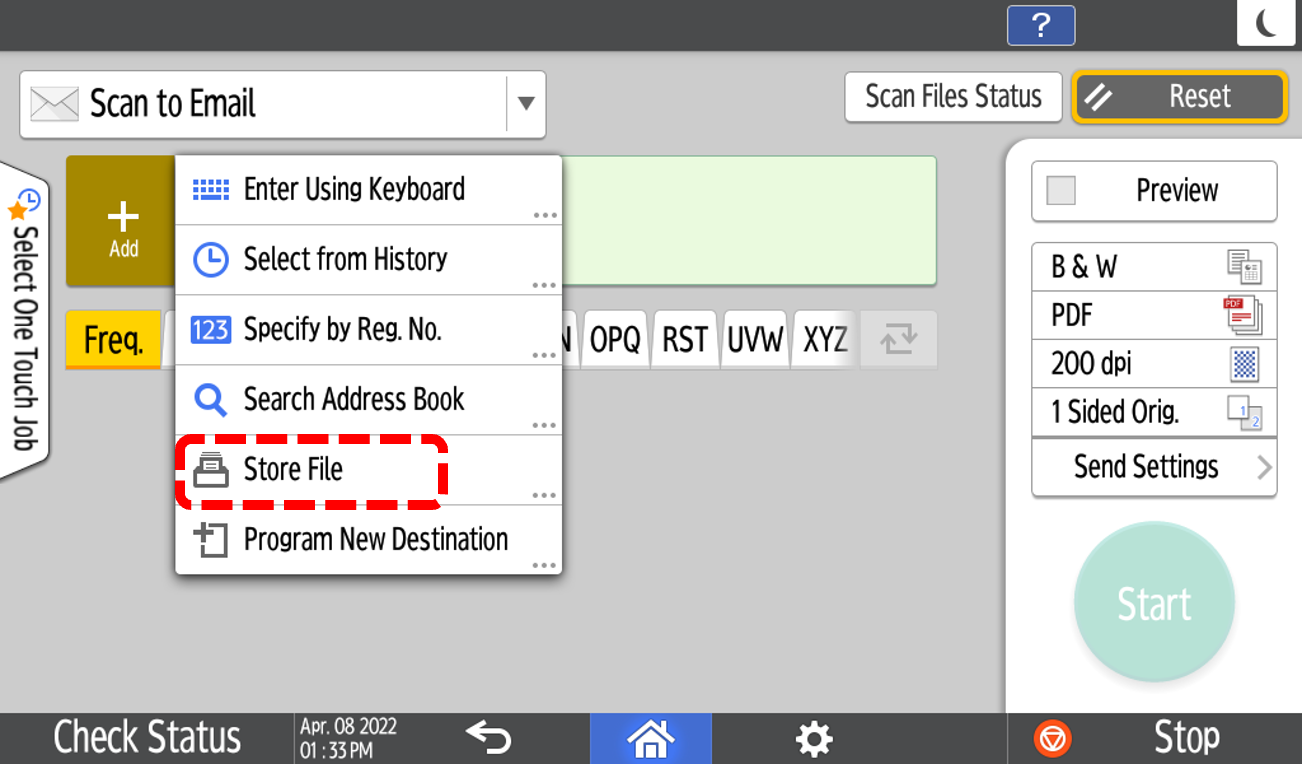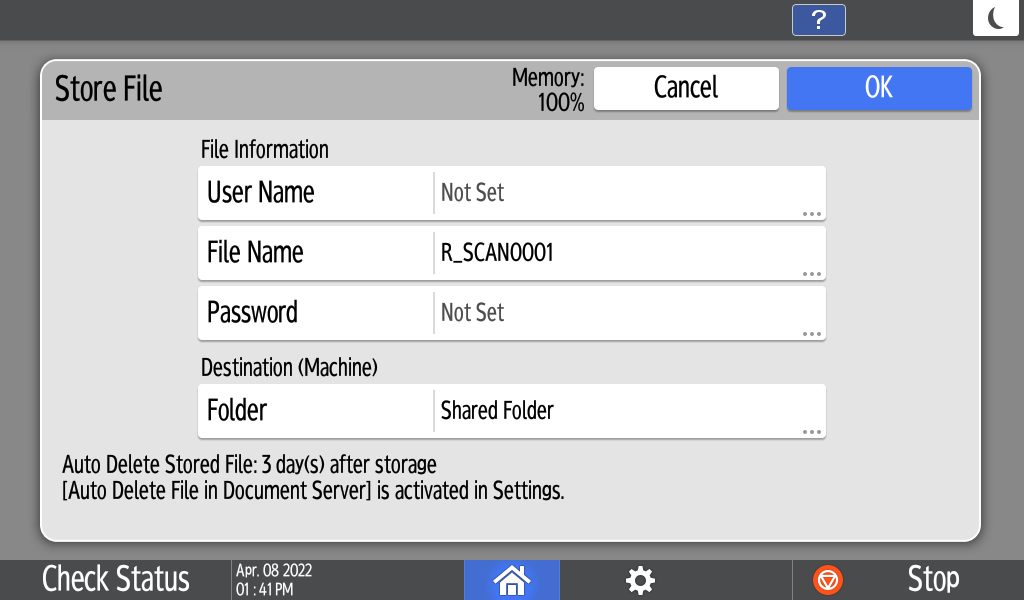 Usability V2.0 Update
1 LDAP search improvement


To minimize LDAP search delays and associated failures, the LDAP search feature has been enhanced and now includes an additional setting intended to decrease search delays.
Search Address Book
You can search for a destination in the address book of the machine and LDAP servers at the same time.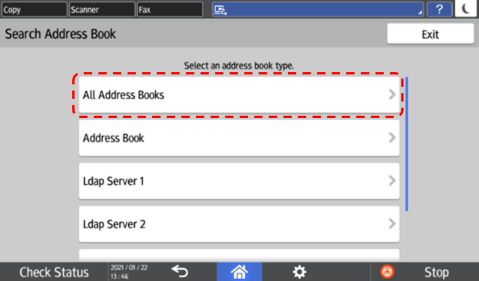 Interrupt Search
You can interrupt a search in all search methods.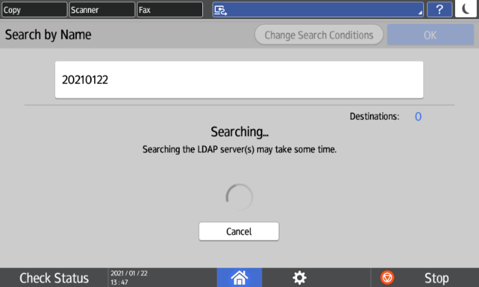 Display in the search result
Up to 100 characters are displayed in the search results list to make it easier to find the destination. Increasing smooth searching and browsing through the search results.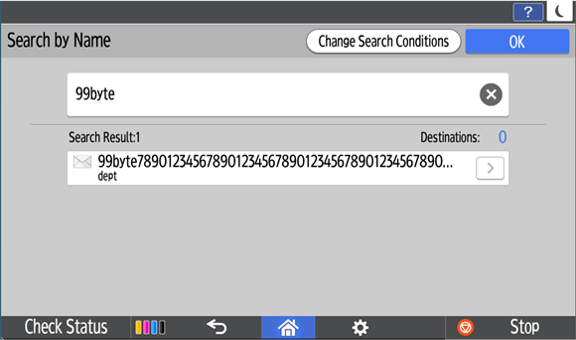 Usability V1.2 Update
1 Print cancellation when stapling limits exceeded

To reduce waste, if the maximum staple limit is exceeded, the device will alert the user and pause the job before it is printed. The user is given the option to cancel printing or continue without stapling.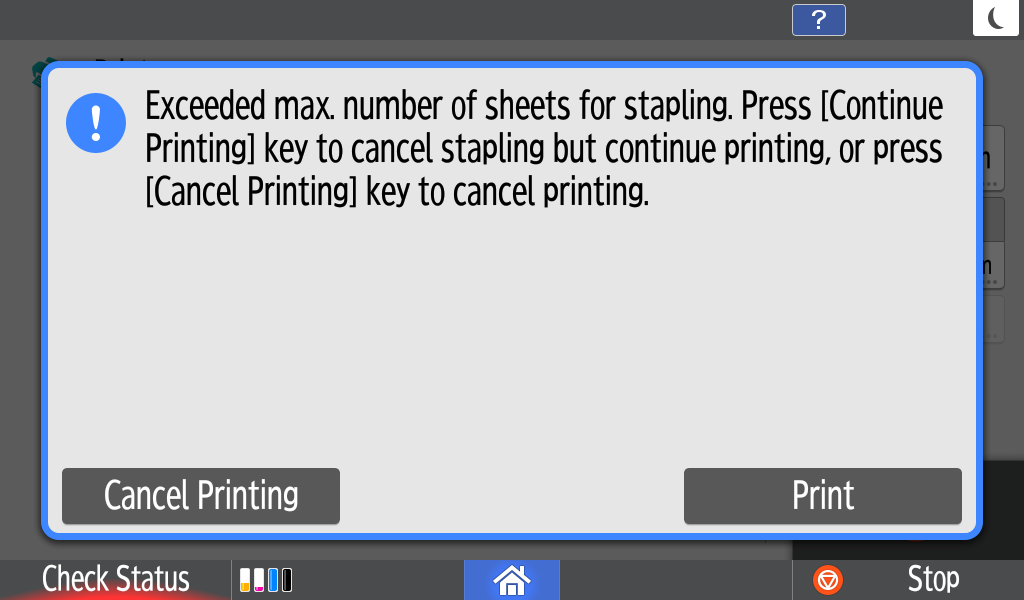 2 Output tray selection

To make it easier to identify output, it is now possible to pre-select an output tray for a second print network (optional NIC port required).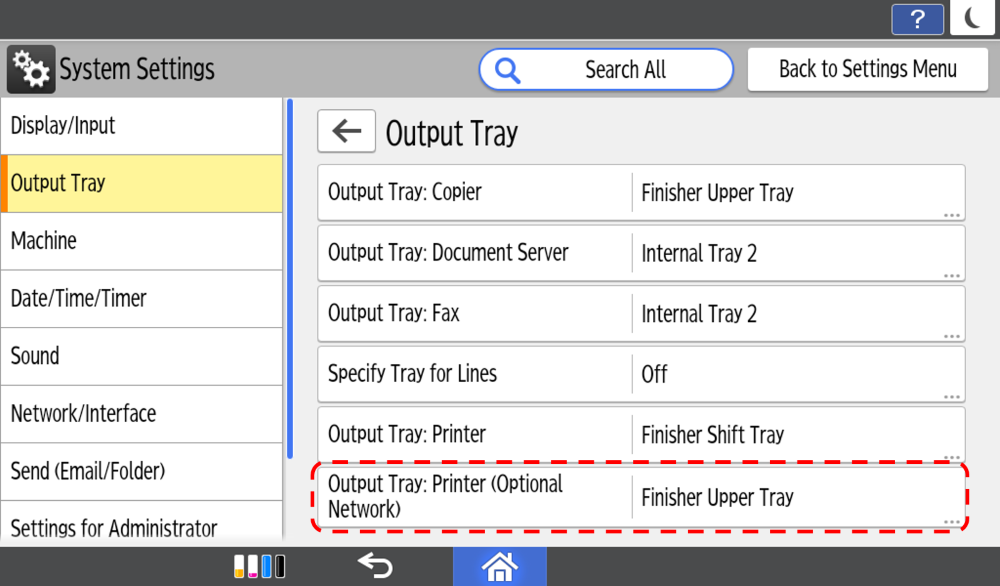 RICOH Always Current Technology features availability are subjected to different regions and countries.
Please contact your local representatives for more information.