RICOH Always Current Technology
Update your Ricoh Multi-Function Devices by downloading the latest features to help you optimise your document management workflows.
New Features on Interface
1 Notification Widget

- It tells user about new applications or any new information on the home screen.
- It will appear automatically when the firmware is updated to RICOH Always Current Technology V1.2.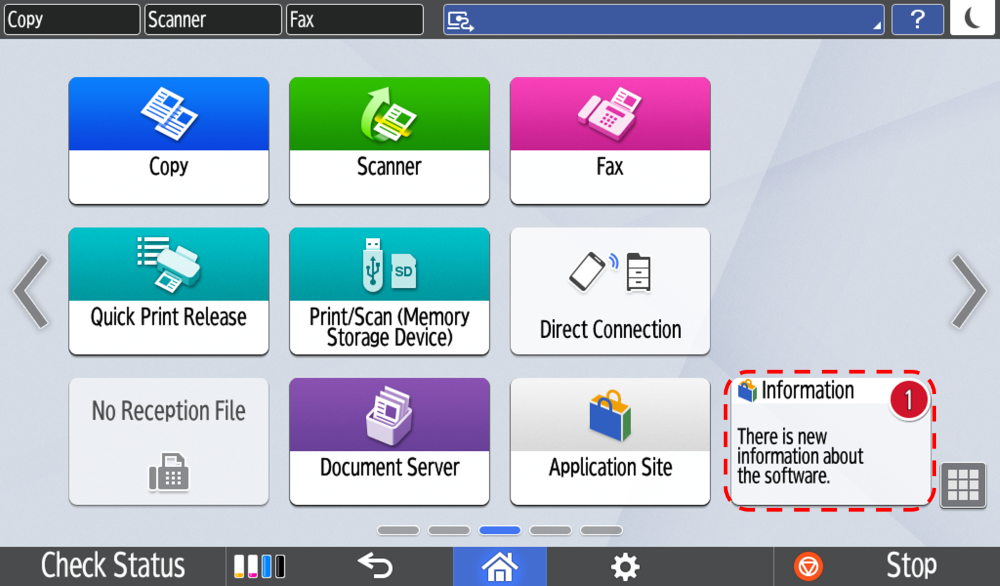 2 High Compression PDF and PDF/A

- High Compression PDF and PDF/A have been added as standard send options (PDF, TIFF and JPEG were already included).
- High compression PDF : Smaller file sizes than standard PDFs.
- PDF/A : Standardised ISO format developed for archiving.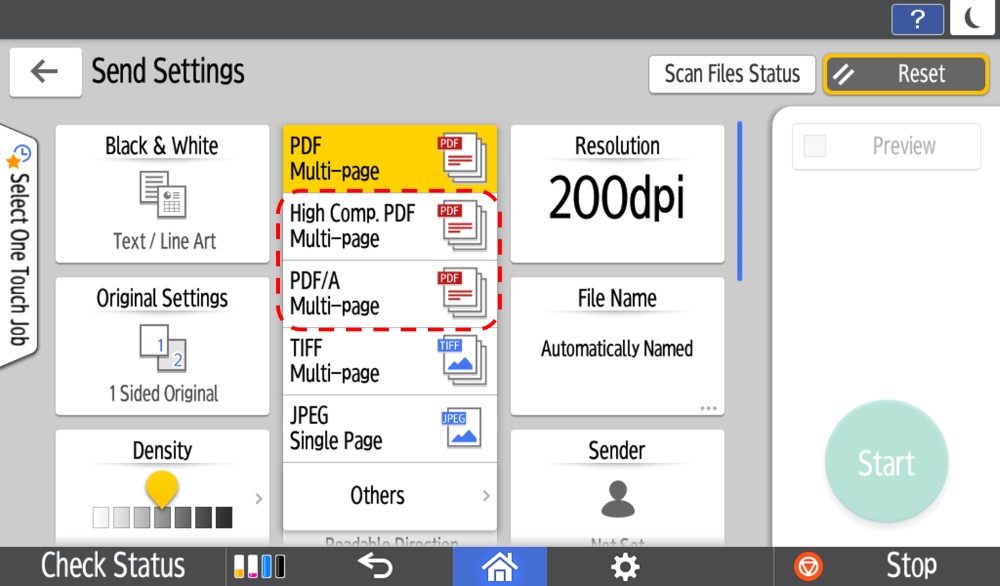 3 Print release using NFC

Eliminating the need to enter a password on the control panel, users can now release locked print using the Smart Device Connector app on their smartphone. The app uses Near Field Communication (NFC) to communicate with the all-in-one printer.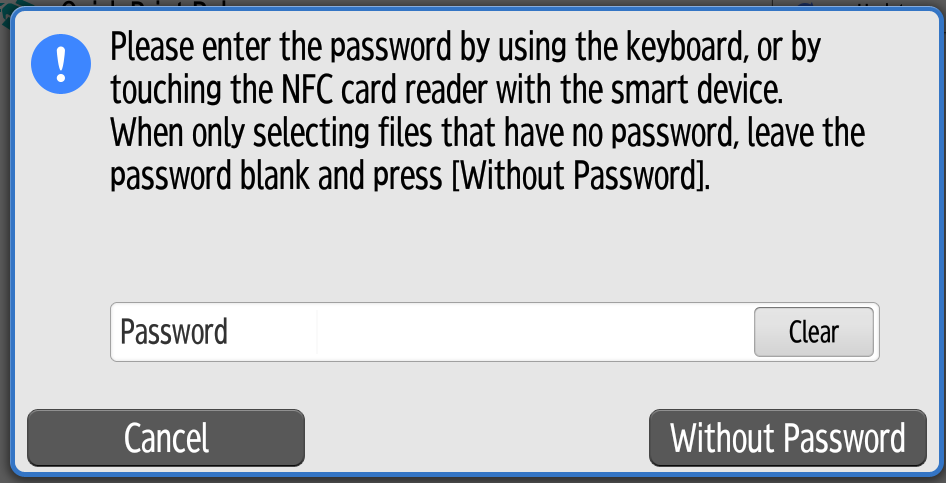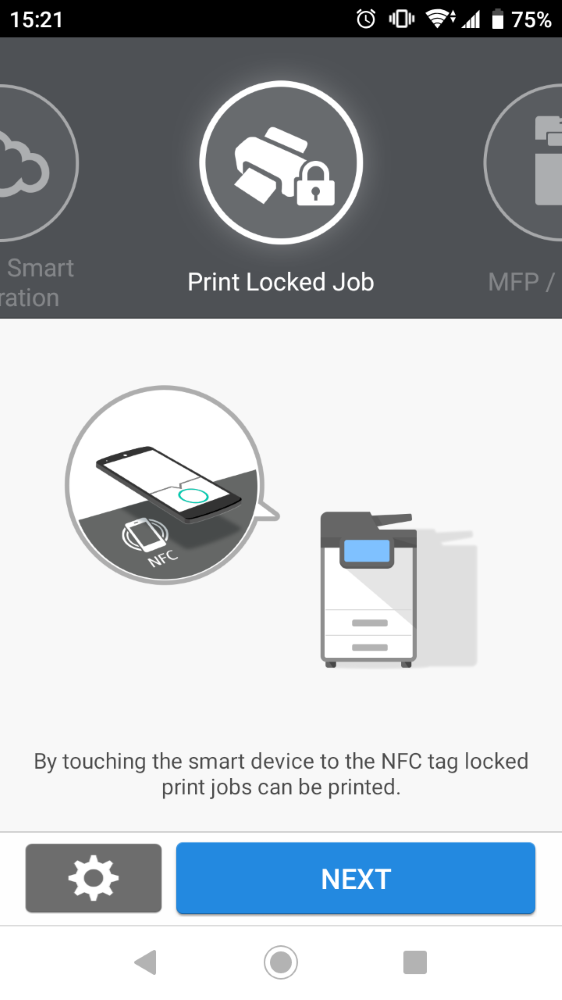 4 Suppress blank screen

To avoid seeing blank (empty) home screen pages, users can choose to hide or display blank pages.