May 25, 2022
10 Ways to Address Cybersecurity Risks for SMBs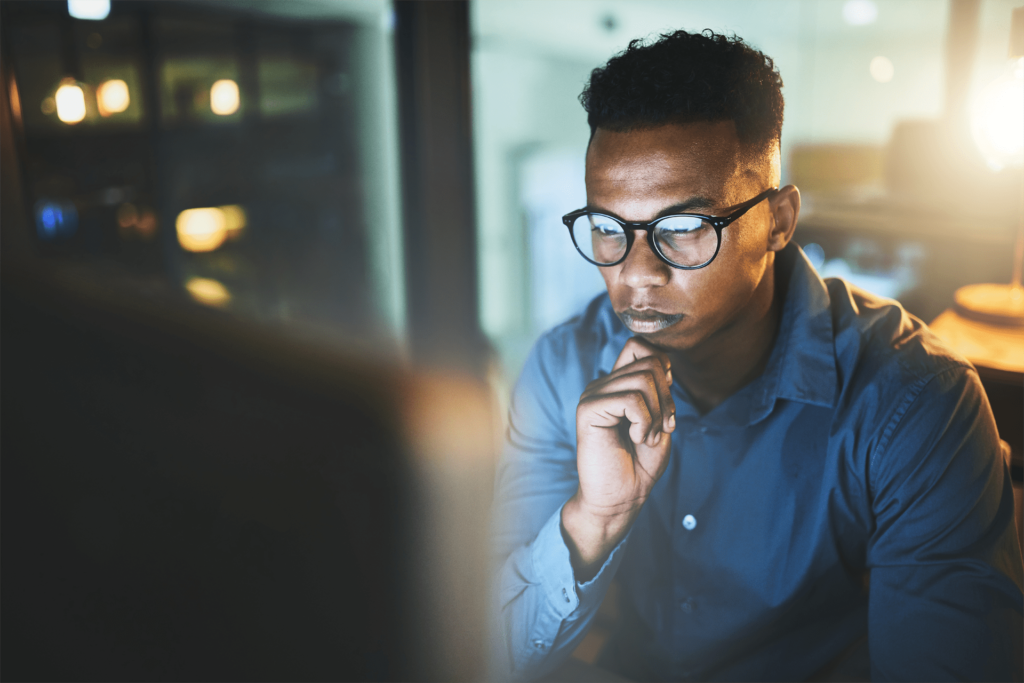 1. Lack of awareness
The user is the number one risk in the business. Often it's not until a cybersecurity incident hits the headlines that it's taken seriously. Most of the time people aren't aware of all the elements of cybersecurity. Lack of knowledge automatically leads to making assumptions which could lead to potentially harmful errors.

What you should do: Manage risks by educating everyone in the business – from leaders to team members – about cybersecurity best practices and provide regular training and testing. Demonstrate that all users can contribute positively to avoiding security incidents in the first place or lessen the ramifications should it happen to your business.
2. Shared accountability for Cyber Security
Leaders of non-IT functions still don't consider cybersecurity as part of their overall business plan. In most cases, they don't get involved in the decision-making process that involves security risk assessment and considering the holes in processes that could lead to a breach.

What you should do: Everyone in the organisation, especially the functional leaders need to share the responsibility of cybersecurity.
3. Lack of transparency
Areas of improvement and opportunities to grow are often not acknowledged when talking to the Senior Leadership teams or the company Board. It's always the good stuff that makes it to the presentations and not the gaps that need to be filled.

What you should do: Having open discussions with peers and leadership about the reality of security for your business to help in identifying and addressing specific security issues.
4. Access to the right knowledge and talent
As cybersecurity is an evolving and ever growing subject, there is limited talent available in the market who could be hired by businesses. Companies that have the expertise are armed with the best and the rest are understaffed and overworked. This creates a knowledge divide and increases the need to have shared responsibility with an external agency.

What you could do: Having a trusted partner to provide you access to the breadth of expertise that you need, when you need it removes the strain of having to find and retain the talent yourself.
5. Emerging threats
Blockchain technology has made it easy to monetise a cyber breach. With ransomware generating 98% profit margins, new and emerging threats are a no-brainer in the coming times. Awareness of the security landscape is therefore no more an option for business leaders. No matter what part of the business you manage, cybersecurity should be part of it.

What you could do: Set up a Cybersecurity Squad that has both IT and non-IT staff to discuss the latest news and events and preventive measures you can apply in your business.
6. Cost-cutting practices
Often areas that are deemed unimportant to the business can be overlooked or depriortised for remediation or servicing. This could be an old server that had limited use in the business so the business case for patching and upgrading it means it gets unpatched. This unfortunately leaves it unsecured and a prime target for cyber attacks.

What you should do: Look at the purpose of the server, could it be retired or effectively moved to the cloud? If not ensure that it is part of the regular patching program to ensure the device is secure.
7. Overlooking security for new projects
Don't compromise security to expedite new projects. Sometimes businesses could prioritise projects over process and overlook security measures that keep your business cyber safe. For example, a software release may have involved several hours of manpower and capital investment but if it poses potential threats to your security, or due diligence on risks hasn't been done, the project needs to remain on the shelf until risks have been identified and resolved.

What you should do: Strike a balance between priority activities (that could attract potential threats) and security measures for profitable business operations. But certainly, don't scapegoat security for new business.
8. Need for legislation
There are no international standards on cybersecurity. Governments across the globe aren't making any formal cybersecurity legislation making it hard for businesses to cope. Stricter requirements from the insurance market are adding to the challenges companies face – the risk of limited cover or losing complete coverage.

What you could do: Make sure you've discussed all the possible scenarios with your cybersecurity partner to address any areas of risk. Discuss cyber insurance with your insurance provider to ensure you're covered for any eventuality.
9. Cloud compatibility
Migration to the cloud is an important step to securing your IT infrastructure but are your tools and processes cloud-ready? Addressing cloud-compatibility issues could mean you need to invest in the right type of software and hardware to secure your infrastructure. Having the right partner can make things easy.

What you should do: Make sure you do a thorough analysis of the risks associated with using your current infrastructure and upgrade when necessary. Cloud-first involves considerable time and monetary investment in your computer systems, make sure you have leadership buy-in.
10. Lack of expertise
Cybersecurity is a complex and evolving subject. With changes to the technology landscape, cybersecurity threats, risks, and best practices to avoid attacks are also changing. Keeping pace with these changes can be challenging especially given the other priorities that businesses need to focus on, for example, finding new customers or improving their current offerings. Having a trusted partner with the right expertise in cybersecurity can ease the burden.

What you should do: Do your research thoroughly, and check implementation capabilities and credibility before signing a Partner to manage cybersecurity for you.
How Ricoh can help
Ricoh has a team of subject matter experts with vast domain knowledge who can assess your current situation and help mitigate potential risks with our suite of security solutions. We have helped several businesses across different sectors to identify the gaps in their IT security using our exhaustive 77-point security assessment.

We help businesses move to the cloud so they can move forward with changing times. We can help you adopt best practices for a secure remote or hybrid work environment. We provide staff awareness training across the business. This can even include simulated email phishing attacks that test people's knowledge in real-time scenarios helping them avoid any human errors – the biggest cyber threat to any business.

Don't wait till a cyber attack happens to your business, consult our team, and secure your business today. Remember, prevention is better than cure.
Book your No-obligation Security Assessment Now
Research conducted by Splunk and the Enterprise Strategy Group